RTÉ has agreed a deal to sell just under nine acres of land at its Donnybrook campus in Dublin to Cairn Homes for €107.5m.
The agreed sale price for the 8.64 acres of land far exceeded the guide price of €75m set by estate agents Savills.
London-listed Cairn Homes said the Donnybrook site was a "prime site in a unique location which has strong potential for apartment development".
The company plans to develop up to 500 apartments and nine houses on the site and the transaction is expected to close during July.
In a statement, RTÉ Director General Dee Forbes said the decision to sell the land was taken because RTÉ has been operating with vastly reduced commercial and licence fee income of about €100m annually.
She said the funds raised will be invested in capital projects, including much-needed technology upgrades and key digital infrastructure as well as making changes to the organisational structure, essential workplace improvements and reducing debt.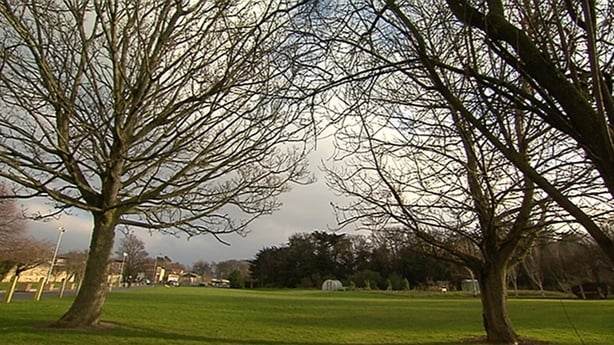 "RTÉ is playing catch-up in an industry and market that is evolving rapidly, as Irish audiences embrace new technologies which are influencing how and when they consume content, including RTÉ content," Ms Forbes stated.
"The investment which has been enabled by this land sale, along with further restructuring of the organisation, will allow us to better serve the needs of our audiences," she added.
"Cairn is delighted to have acquired what we believe to be Dublin's most attractive residential development site" the company's chief executive Michael Stanley said.
"At Cairn, we believe in building exceptional homes in great locations and the Montrose site will significantly add to the new homes we will bring to the market over the coming years," Mr Stanley added.
The company is also currently undertaking major apartment developments at both Marianella in Rathgar and 6 Hanover Quay in Dublin city centre.
Dublin City Councillor Chris Andrews has said he is very disappointed that the Government and Dublin City Council expressed no interest in buying the RTÉ land.
The Sinn Féin politician said: "I have been a long term advocate of Social and Affordable units on this piece of land at RTE. I am bitterly disappointed that the Government has decided to let it slip through their fingers.
"The opportunity has been missed to provide the maximum social and affordable units here but now we will see the bare minimum while hard working families in the area worry about their housing prospects in the future."