Micheál Martin has told Fine Gael leader Leo Varadkar that Fianna Fáil will facilitate his election as taoiseach next week by abstaining in the Dáil vote.
Following talks with the new Fine Gael leader, Mr Martin said they had raised the fact that Fianna Fáil is not happy with the implementation of the confidence and supply deal, particularly in the areas of health and housing.
He also said there had been a clear breach of the agreement in relation to spending commitments on mental health.
Mr Martin told media he had discussed the variable mortgage rate issues, Northern Ireland and the legislative output in the Dáil with Mr Varadkar.
He said the overarching aim of Mr Varadkar and his party will have to be restoring confidence in the administration of Government.
When asked about a possible rise for support in Fine Gael under Mr Varadkar, Mr Martin said his views on opinion polls are well known and he pointed to the polls in the UK election that have changed significantly in recent weeks.
He said he was not concentrating on political gains.
He also said he favoured an implementation office to be set up to look at the recommendations of the all-party committee on the future funding of health.
Mr Martin warned against Fine Gael surprises at Budget time and said that his party would be adopting a thematic approach.
Finally, he said, there was no hostility between himself and Mr Varadkar at today's meeting, which he described as comprehensive.
Mr Varadkar has described his meetings with the Fianna Fáil leader and independents today as useful.
In a statement this evening, he said the discussions were going in the right direction.
He said this afternoon's meetings focused on legislation that needs to be prioritised, looked at ways to improve the working of the Dáil and to accelerate the delivery of commitments in the programme for Government.
Zappone seeks movement from Varadkar over Halawa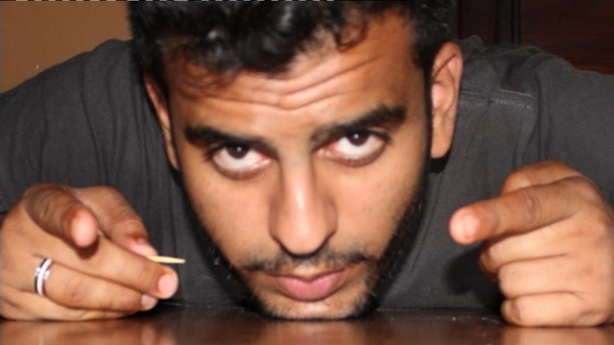 Minister for Children Katherine Zappone has said Mr Leo Varadkar is willing to look at a new approach to the case of Ibrahim Halawa.
Mr Halawa, an Irish citizen, has been imprisoned for almost four years in Egypt after being detained during Muslim Brotherhood protests in Cairo.
Hearings in the case have been adjourned more than 20 times.
Ms Zappone earlier said the new taoiseach will have to reassess the Government's approach to the case.
Arriving for discussions with Mr Varadkar, Ms Zappone said despite the lengthy work and commitment of the Department of Foreign Affairs, Mr Hawala has not been freed.
Minister for Communications Denis Naughten said there needed to be delivery on commitments around health services, agriculture, rural enterprise and rural towns.
He said there has been insufficient progress made during the last year in those areas.
Independent TD Michael Harty said the establishment of an office to implement the new Oireachtas health strategy is a key priority for him.
The Clare TD believes it is very unlikely that he would be offered a junior ministry by Mr Varadkar but added that he was approaching the meeting with an open mind.
Last night, Mr Varadkar held a 90-minute meeting with the Independent Alliance, which both sides described as constructive.
Members of the alliance outlined their priorities as housing, health, and rural development within the Programme for Government.
It is understood they also listed specific items which are key priorities for individual members of the alliance.
They included a new mobile laboratory and review of cardiac services at University Hospital Waterford, a new emergency department and a new cystic fibrosis unit at Beaumont Hospital in Dublin and the publication of the report on the closure of garda stations.
They also want certain legislation passed before the summer recess, including the judicial appointments bill and also the bill to increase the prison terms of repeat sex offenders.
Another key demand of the alliance is to secure more free votes on issues not in the Programme for Government and that are also not covered by their Cabinet responsibilities.
Mr Varadkar will meet individual members on the alliance on specific issues over the coming days before meeting the group again on Sunday.
It is also believed that he told the meeting that he hopes the Dáil vote on his nomination as taoiseach will take place next Wednesday.