An investigation is under way into an apparent attempt to damage or steal material from a national monument.
A one metre wide hole was dug under the Granard Motte, the site of a 12th century Anglo-Norman fortified structure, over the weekend.
The Granard Motte and Bailey was built on a hill overlooking the town in 1199 by Anglo-Norman Knight Richard Tuite.
The protected site is of national significance and is located at more than 152m above sea level. It is soon to be developed as a heritage park and visitor centre.
Gardaí say a hole was dug into the base of the mound in what appears to be an attempt to damage or steal from the site.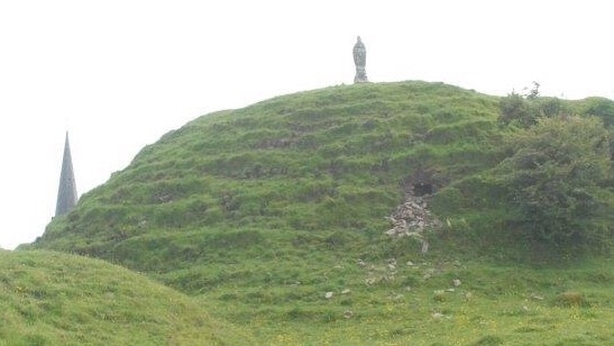 Historically, motte and baileys have been linked to speculation concerning concealed artefacts or valuable metals, but gardaí are unclear if anything was actually removed from the Granard site and have appealed for witnesses.
Gardaí have warned unlicensed operators who are using metal detectors or trespassing on national monument sites around the country that they will face prosecution if their activities are detected.