US billionaire Michael Bloomberg has offered $15m to UN efforts to tackle climate change after President Donald Trump announced he is pulling the United States out of the Paris Climate Accord.
The money would support the operations of the UN Framework Convention on Climate Change Executive Secretariat, "including its work to help countries implement their commitments under the 2015 Paris Agreement on climate change," Bloomberg Philanthropies said.
"Americans are not walking away from the Paris Climate Agreement," Mr Bloomberg said. "Just the opposite - we are forging ahead."
Bloomberg Philanthropies, in partnership with others, "will make up the approximately $15 million in funding that the UN's Climate Secretariat stands to lose from Washington.
"Americans will honour and fulfil the Paris Agreement by leading from the bottom up - and there isn't anything Washington can do to stop us," Mr Bloomberg said.
The 75-year-old, mayor of New York City from 2002-2013, is considered by Forbes magazine to be the eighth richest person in the world.
He is also a UN Special Envoy for Cities and Climate Change.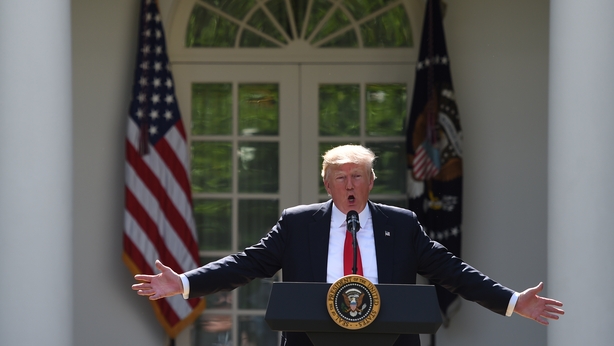 Mr Trump has said he intends to end all support for UN climate change efforts, eliminating the US contribution to the UNFCCC, the UN's climate negotiating body.
Mr Bloomberg said that mayors, governors, and business leaders "from both political parties are signing onto a statement of support that we will submit to the UN - and together, we will reach the emission reduction goals the US made in Paris in 2015."
Mr Trump said he was championing the people of Pittsburgh by leaving the Paris climate accord, but the city's mayor has rejected that claim.
In announcing his pullout from a deal that failed to "put America first," the US president last night cited the northeastern city saying: "I was elected to represent the citizens of Pittsburgh, not Paris."
But Bill Peduto took issue with Mr Trump's invocation of his city.
"As the Mayor of Pittsburgh, I can assure you that we will follow the guidelines of the Paris Agreement for our people, our economy & future," he posted in one of a series of tweets that swiftly went viral.
The president's decision to quit the 196-party accord sparked indignation at home and abroad, with former president Barack Obama saying the United States was "joining a handful of nations that reject the future".
Mr Peduto echoed that criticism, tweeting: "The United States joins Syria, Nicaragua & Russia in deciding not to participate with world's Paris Agreement. It's now up to cities to lead."
Mr Trump went on to declare: "It is time to put Youngstown, Ohio; Detroit, Michigan; and Pittsburgh, Pennsylvania, along with many other great locations in our country, before Paris, France."
But Pittsburgh is hardly a depressed post-industrial hub in need of a saviour; it has experienced a striking rebirth in recent years.
Mr Peduto stressed that Pittsburgh was far removed from the Rust Belt cities that helped propel the Republican businessman to the White House.
Fact: Hillary Clinton received 80% of the vote in Pittsburgh. Pittsburgh stands with the world & will follow Paris Agreement @HillaryClinton https://t.co/cibJyT7MAK

— bill peduto (@billpeduto) June 1, 2017
Yesterday, former US president Barack Obama expressed regret over the pullout from a deal he was instrumental in brokering.
"But even in the absence of American leadership; even as this administration joins a small handful of nations that reject the future; I'm confident that our states, cities, and businesses will step up and do even more to lead the way, and help protect for future generations the one planet we've got," Mr Obama added.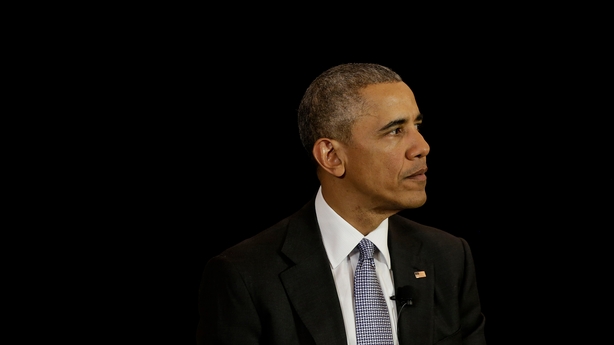 The Democratic-led states of California, New York and Washington asserted an environmental independence of sorts, pledging to uphold the global accord's goals to reduce greenhouse gas emissions that contribute to global warming.
"I don't believe fighting reality is a good strategy," California Governor Jerry Brown said in a statement announcing the formation of the United States Climate Alliance.
"If the president is going to be AWOL in this profoundly important human endeavor, then California and other states will step up."
Mr Brown, who championed environmental causes when he first served as governor in the 1970s, oversaw an expansion of California's greenhouse gas reduction standards since returning to the post in 2011.
Mr Trump's critics have fumed that exiting the Paris deal puts the United States at a disadvantage on the world stage.
Several major US corporations had urged Mr Trump to honour the agreement, while Wall Street giant Goldman Sachs's chief executive Lloyd Blankfein, in his first tweet ever, blasted Mr Trump's decision as "a setback" for US leadership in the world.
Today's decision is a setback for the environment and for the U.S.'s leadership position in the world. #ParisAgreement

— Lloyd Blankfein (@lloydblankfein) June 1, 2017
Governor Andrew Cuomo said his state of New York was committed to complying with the Paris standards, which call for US reduction of its emissions by 26% to 28% from 2005 levels, "regardless of (the capital city) Washington's irresponsible actions".
"We will not ignore the science and reality of climate change," he said, adding that Mr Trump's "reckless" decision could have "devastating repercussions" for the planet.
California is the nation's most populous state. Along with New York and Washington, the three represent more than one fifth of US gross domestic product.
They have urged other states to join their movement.
The governors said the alliance would work to sustain and strengthen existing climate programmes, promote the sharing of information and best practices, and implement new programmes to reduce carbon emissions from all sectors of the economy.
Democratic cities and states are taking their stand, perhaps in recognition that the issue could become a pivotal one in the congressional and governor elections in 2018, and perhaps the presidential race in 2020.
"Make no mistake, climate change is on the ballot for every election until we reverse this immoral action," said Senator Brian Schatz of Hawaii.
The US Conference of Mayors, an umbrella group for leaders of the 1,200 American cities with 30,000 or more inhabitants, issued a call to action similar to that of the tri-state alliance.
"Climate change is one of the greatest threats to our coastal communities, nation and world, and we need coordinated action at all levels of government to meet the scale of its challenge," said New Orleans Mayor Mitch Landrieu, a conference vice president.
The coastal Louisiana city faces a triple threat of subsidence, coastal erosion and sea level rise, Mr Landrieu explained.
"If unchecked, New Orleans, like many coastal cities, will cease to exist. A federal withdrawal from the Paris Agreement is shortsighted and will be devastating to Americans in the long run."
However, Senate Majority Leader Mitch McConnell applauded Mr Trump "for dealing yet another significant blow to the Obama administration's assault on domestic energy production and jobs".