Three men arrested over the Manchester terror attack have been released without charge as detectives continue to probe whether bomber Salman Abedi acted alone.
Greater Manchester Police said two men aged 20 and 24 from the Fallowfield area and a 37-year-old man from the Blackley area had been released.
Eleven people remain detained following a number of raids across Britain in the wake of the 22 May suicide bombing.
Detective Chief Superintendent Russ Jackson, head of the North West counter terrorism unit, said: "We still have a number of people in custody and we will be seeking to extend the custody of some of them as we work to understand what has gone on and whether Abedi was helped."
He added: "Much of the investigation has been painstakingly working through Salman Abedi's last movements. We have done this by examining his movements on CCTV and other interactions he has had whether it be with people or the phone calls he has made.
"With specialist support we have also have a good understanding of the likely component parts of the bomb and where these came from.
"Our inquiries show Abedi himself made most of the purchases of the core components and what is becoming apparent is that many of his movements and actions have been carried out alone during the four days from him landing in the country and committing this awful attack."
Mr Jackson said it was "vital" to ensure that Abedi had not been part of a "wider network" and that this could not yet be ruled out.
"There remain a number of things that concern us about his behaviour prior to the attack and those of his associates which we need to get to the bottom of.
"We are especially keen to find out why he kept going back to the Wilmslow Road area and we need to find the blue suitcase which he used during these trips," he said.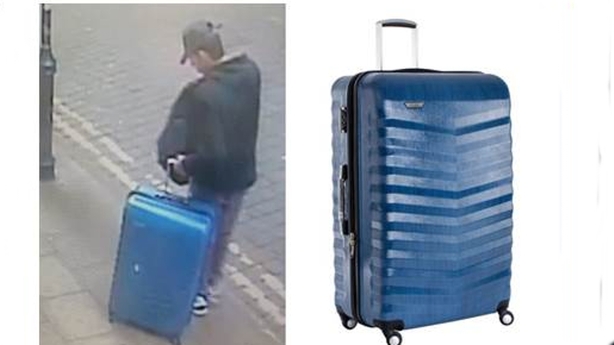 On Monday, GMP released a photograph of Abedi with a blue suitcase in the days before the attack on the Manchester Arena.
Although detectives have no reason to believe the bag contains anything dangerous, they are warning the public not to approach it, and instead call 999 immediately.
Abedi had a "relatively minor" criminal record as a teenager but was not known to police for holding extremist views.
He appeared on police logs in 2012 over offences of theft, receiving stolen goods and assault, Greater Manchester Police chief constable Ian Hopkins said.
However, Abedi had not featured in Prevent, the Government's voluntary counter-radicalisation scheme.
Mr Hopkins also said charges of conspiracy to murder could be brought as a result of the huge investigation into Abedi's suspected network.
Twenty-two people were killed and dozens injured after the bomber struck following a concert by US singer Ariana Grande.
Justin Bieber, Katy Perry, Coldplay and a host of other international music stars will join Grande at a benefit concert for victims on Sunday.
Last night Liam Gallagher played his first solo gig in Manchester, with profits donated to the families of the terror attack victims.