The two main nationalist parties in Northern Ireland are now publicly calling for the British government to organise a border poll on Irish unity.
The SDLP leader said today he believes the poll should be held after the UK withdraws from the European Union.
Sinn Féin's position is the issue should be put to a vote within the next five years.
The border poll question is addressed in a section of the 1998 Good Friday Agreement.
It says the Secretary of State for Northern Ireland can sanction such a poll if, at any time it appears likely to him, a majority of citizens might want Northern Ireland to leave the UK and become part of a United Ireland.
It also says a second such poll could not be held for at least another seven years.
The UK's decision to leave the European Union has brought a whole new dimension to the debate about Northern Ireland's long-term future.
Sinn Féin's new policy is it wants a border poll held within five years.
Today SDLP leader Colum Eastwood said he wants a poll held after the UK's Brexit process is completed.
His call was welcomed by Sinn Féin leader Gerry Adams.
Given the Sinn Féin and SDLP stance, the pressure for a border poll within five years will continue to build.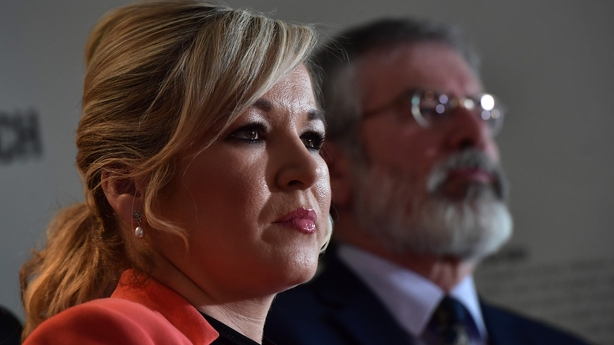 Mr Eastwood said: "I think there is now a route for actually winning a border poll. I think that we need to have one after Brexit, when the dust settles."
The SDLP is a staunch opponent of Brexit, which was rejected by 56% to 44% in Northern Ireland during last year's vote.
Mr Eastwood said unionists were part of his vision for the future of a "reconciled Ireland".
He added: "A border poll is no longer solely the project of Irish nationalism but of pro-European internationalism.
"A unity referendum now has a much broader reach, offering us a return to the EU as a sovereign country."
The SDLP launched its manifesto for the 2017 General Election in south Belfast this morning.