The Government's Special Rapporteur for Child Protection Dr Geoffrey Shannon has said that "much greater co-operation" is needed between gardaí and Tusla to protect vulnerable children.
It follows calls for immediate action to improve child protection, after a damning report called for a complete cultural change in the system.
The report found chronic systemic failures in the functions carried out by Tusla, the Child and Family Agency.
The report was written by Dr Shannon and commissioned by An Garda Síochána in the wake of the controversy surrounding the removal of two Roma children from their families by gardaí in 2013.
Shannon: 'This report unearthed a need for much greater co-operation between gardaí, Tusla when it comes to protecting vulnerable children' pic.twitter.com/9MaJhtBTIo

— RTÉ News (@rtenews) May 29, 2017
In a statement, the Irish Society for the Prevention of Cruelty to Children said that the report shows how children are "currently being failed by out State child protection systems," and that "urgent action is needed by Government to address these grave failings."
Tusla controversy: The case study of 'Mark'
Minister for Children Katherine Zappone is to meet Tánaiste and Minister for Justice Frances Fitzgerald to discuss inter-agency co-operation between the gardaí and Tusla after the report found that communication between the two is superficial and ineffective.
The report examines the gardaí's use of Section 12 of the Child Care Act, a provision that allows gardaí to remove children from their families when the children are at serious and immediate risk.
It states that some children are repeatedly removed from their families by gardaí, only to be returned by Tusla.
It further criticises the lack of a comprehensive out-of-hours social work service, stating that unsuitably trained gardaí are often forced to take young children to garda stations or hospitals as the only available place of safety.
There is also strong criticism of the Garda PULSE system, in that accurate and consistent information relating to Section 12 removals of vulnerable children could not be found on the computer system in all instances.
The report does not find that Section 12 powers are used indiscriminately by gardaí or that racial profiling influences their decision making.
Minister Zappone welcomed the report, saying audits are important to "ensure that our child protection procedures can be the best in the world".
She said changes had been made subsequent to the timing of the audit itself, with full national social work cover, and teams available in the four regions where they are needed most: Dublin, Kildare, Wicklow and Cork.
She said: "I believe Tulsa is fit for purpose and since 2015 they have put in place a number of changes in relation to the out of hours social work service."
"Tusla is putting in a dedicated worker with the National Child Protection Unit, within the gardaí, as well their communications levels are working more effectively now, and the gardaí have access to Tusla's national child protection system."
Shannon 'distressed' at response by Tusla to child protection report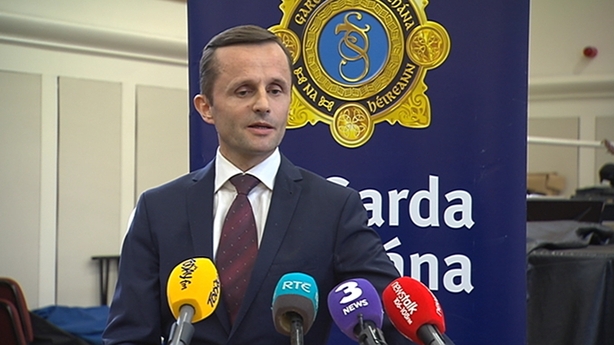 Earlier, Dr Shannon said he was distressed by the response of Tusla to criticism in a report.
In response to the report, a spokesperson for Tusla said: "An Garda Síochána is a crucial partner in the area of child protection and both agencies have distinct functions, powers, responsibilities and methods of working.
"Much of the research for this audit was done over the past number of years and collaboration and services have significantly improved since that time.
"This report was commissioned for An Garda Síochána, and Tusla was not involved in its production. No Tusla staff were interviewed as part of this audit."
Dr Shannon said he was distressed by Tusla's response which, he said, created the impression he had not afforded the agency due process.
Dr Shannon said he "felt compelled to address the issue".
He said he had "ongoing contact with Tusla throughout the whole process and that he always affords due process". 
He also challenged Tusla's claim that his report was based on historical data, saying his report is "a contemporary picture of the child care system in Ireland".
Tusla later issued a statement, which said the agency was contacted by Dr Shannon and did engage with him.
It added: "However the report was commissioned by an Garda Síochána and in line with this Tusla was not specifically involved in the final report. No Tusla staff member was interviewed for the process".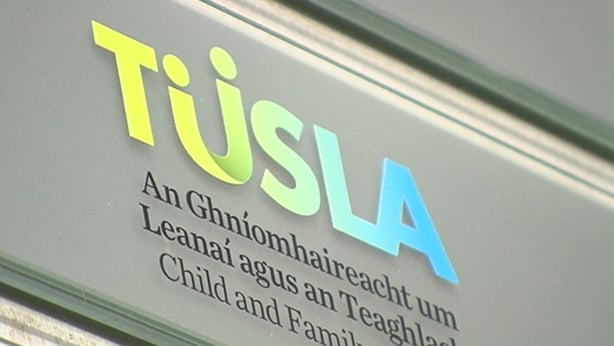 This afternoon, Tusla Chief Operations Officer Jim Gibson said that child protection is everybody's business and the agency is on a road of "reform and service improvement".
He said these improvements include improving the agency's out-of-hours service and the development of an IT database listing all at-risk children. 
He said 1,295 children are listed on that database which hospitals and gardaí have access to. 
Speaking on RTÉ's News At One, Mr Gibson said there were also emergency placements across Ireland. 
In 2015, he said, Tusla's emergency out-of-hours service received 369 referrals, and out of this number, 280 children were placed in alternative care.
He added that, to his knowledge, none of these children were brought to a garda station.
Mr Gibson said that as austerity is coming to an end, there is investment in services which will allow the pressure to be removed from crisis points. 
Children's Ombudsman Niall Muldoon earlier said the report is "very concerning".
Speaking on RTÉ's Morning Ireland, he said that he has not seen the report yet but it appeared that many areas of concern, such as inter-agency cooperation, remain problematic.
Dr Muldoon said there was a clear need for a co-location of child protection services.
He said 24/7 services that should be in place are not available and it is draconian to remove children from their homes and bring them to garda stations.
Dr Muldoon added that all gardaí should have special training in dealing with children.
When asked if Tusla was fit for purpose, Dr Muldoon declined to comment but said its ability to self correct "seems to be slow" and this must be addressed.
Children's rights expert and former senator, Jillian van Turnhout has said the lack of communication between gardaí and Tusla is extremely worrying and should ring alarm bells.
Speaking on RTÉ's Drivetime, she said mechanisms need to be found to ensure there is much better oversight.
Ms van Turnhout said the blame lies with both An Garda Síochána and Tusla, adding that agencies need to be working together to protect children.
"If we look at the report and see how children are taken into care (by gardaí), the problem is they then cannot access the services and care that they need.
"If a child is deemed to be returned to their family by Tusla the guards are not told the reason for that happening and are not involved in that decision making process.
"They need to involve the guards in understanding those decisions because if the guards don't agree, they have no avenue in which to appeal that decision."
Meanwhile. the co-director of Pavee Point has said today's report on the child protection system highlights the need for a 24 hour service to uphold child protection of the State.
Speaking on RTÉ's Drivetime, Martin Collins said the report's findings show serious and shocking failings in Ireland's child protection system.
He said his organisation is particularly concerned that the State is still not implementing an ethnic identifier in order to monitor the equality of services.