Amnesty International is calling for the release of more than 120 journalists jailed in Turkey following last summer's failed coup attempt.
The call coincides with World Press Freedom Day.
More than a-quarter-of-a-million people have signed an online petition backing the campaign, which also calls for an end to the ruthless crackdown on freedom of expression in Turkey.
Since last July, at least 156 media outlets have been shut down and an estimated 2,500 journalists and other media workers have lost their jobs.
Globally in 2016, one third of all imprisoned journalists, media workers and executives were in Turkey's prisons, with the vast majority waiting to be brought to trial.
Journalists have been arrested and charged with terrorism offences as a result of posts they have shared on Twitter, cartoons they have drawn or opinions they expressed.
Amnesty International says this is taking place within the context of a wider crackdown against perceived government critics which has seen 47,000 people remanded in prison and more than 100,000 public sector employees summarily dismissed.
The rights group adds that lengthy periods of pre-trial detention, allowed under Turkey's post-coup state of emergency, have become routine.
Amnesty says charges levelled against media workers are often trumped up, sometimes patently absurd or wholly lacking any evidence of an actual criminal offence.
Former newspaper editor Ahmet Altan was detained in September 2016 along with his brother, academic Mehmet Altan.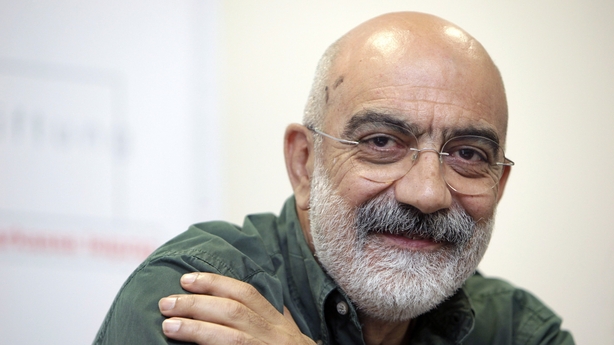 They were accused of "sending subliminal messages" to the coup plotters during a TV panel discussion on the eve of the coup attempt.
The programme's presenter, journalist Nazlı Ilıcak, was also arrested and remains in pre-trial detention.