US Federal Bureau of Investigation Director James Comey has defended his decision to announce last year that the agency had reopened an investigation into former Democratic presidential candidate Hillary Clinton's emails, saying not doing so would have been "an act of concealment."
Mr Comey said, "To not speak about it would require an act of concealment."
It was the FBI chief's most impassioned defense of his October 2016 decision to date.
Mr Comey said it made him "mildly nauseous" to think that the FBI may have had some impact on the US presidential election, which took place only days after he revealed that the Clinton email inquiry had been reopened.
Hillary Clinton says Russia and FBI cost her US election success
It comes as Mrs Clinton said she was on the path to victory in the 2016 US presidential election until late interference by Russian hackers and Mr Comey scared off some potential supporters.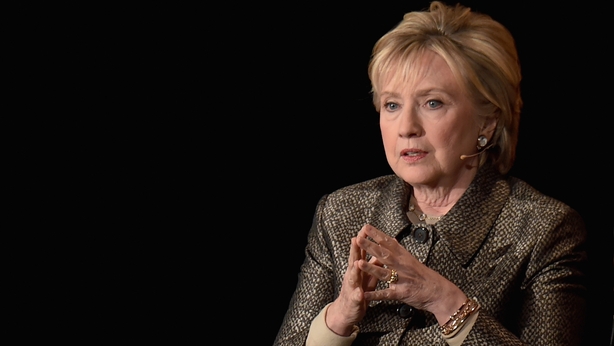 In her most extensive public comments on the 8 November election, Mrs Clinton told a New York conference she was derailed by Mr Comey's 28 October letter informing Congress the FBI had reopened an inquiry of her use of a private email server and by the WikiLeaks release of campaign chairman John Podesta's emails, allegedly stolen by Russian hackers.
"If the election had been on October 27, I would be your president," she told a women's conference moderated by CNN's Christiane Amanpour.
"It wasn't a perfect campaign, but I was on the way to winning until a combination of Comey's letter and Russian WikiLeaks," the Democrat said of the loss to Republican Donald Trump.
"The reason why I believe we lost were the intervening events in the last ten days."
Mrs Clinton, who said she is going through the "painful process" of writing a book dealing in part with the election, also said misogyny played a role in her defeat.
Becoming the first female US president would have been "a really big deal," she said.
While admitting she didn't run a perfect campaign, Hillary Clinton says James Comey and WikiLeaks impacted support ahead of US election pic.twitter.com/F91m4LejAr

— RTÉ News (@rtenews) May 3, 2017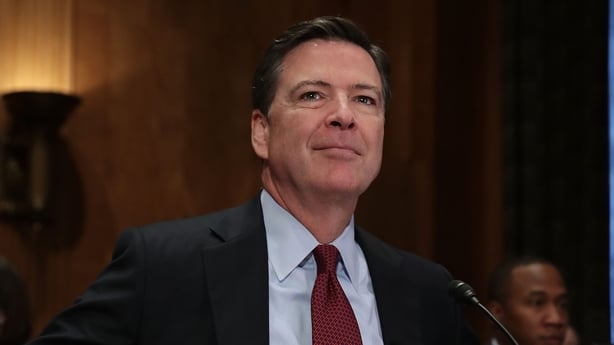 Mrs Clinton took personal responsibility for the campaign's mistakes, but did not question her strategy or her staff.
"I was the candidate, I was the person who was on the ballot. I am very aware of the challenges, the problems, the shortfalls that we had," Mrs Clinton said.
She said she had no doubt that Russian President Vladimir Putin tried to influence the election for Mr Trump, and bluntly criticised the new US president for some of his foreign policy views and for tweeting too much.

"I'm back to being an activist citizen - and part of the resistance," she said.
Mrs Clinton said broader negotiations involving China and other countries in the region were critical for convincing North Korea to rein in its nuclear programme.
She questioned Mr Trump's recent suggestion he would be willing to meet with North Korean leader Kim Jong-un under the right circumstances.
"You should not offer that in the absence of a broader strategic framework to try to get China, Japan, Russia, South Korea, to put the kind of pressure on the regime that will finally bring them to the negotiating table," Mrs Clinton said.
She also said she supported the recent missile strikes ordered by Mr Trump in Syria but was unsure if they would make a difference.
"There is a lot that we don't really yet fully know about what was part of that strike," she said.