A number of families at the centre of the long awaited review of maternity services at Portiuncula Hospital in Ballinasloe, Co Galway have criticised what they describe as the "attempted cover-up of the failings in care at the maternity unit by some hospital staff".
Lorraine and Warren Reilly's daughters Asha and Amber died in the hospital in 2008 and 2010, at birth or shortly afterwards.
Unknown to the Reillys, a review of Baby Amber's death had taken place in 2011 following a request from the coroner.
However, the parents were never told about the review and were not involved in the review process.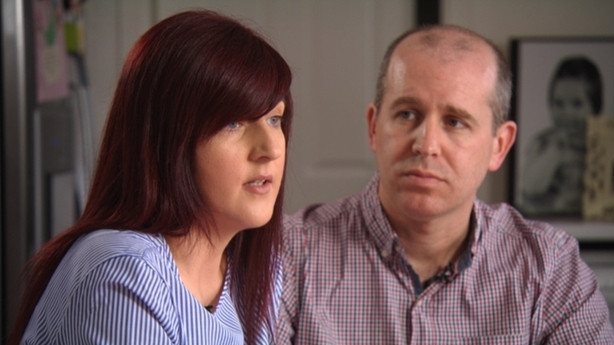 They only learned of the 2011 review following media reports of an investigation in 2015 into serious deficiencies in maternity care at Portiuncula Hospital.
Initially the Reillys and a number of other families were not included in the planned review, but following increasing pressure the Health Service Executive extended the review to include a total of 18 cases.
When the family contacted the hospital, they were told a review had taken place in 2011.
The review contained a number of key recommendations which Ms Reilly says have not been implemented in full.
Speaking to RTÉ Investigates, Ms Reilly said: "For us we feel that they definitely didn't act on those recommendations, well definitely after hearing what was after happening in 2014 to the other families and that's absolutely heartbreaking to think that so many other families have suffered when they could have enforced these recommendations and they obviously did not."
In a statement, the HSE Saolta Health Care Group, which has responsibility for Portiuncula Hospital, says it has written to the Reillys "... to apologise unreservedly and fully for the failures of care delivered to Lorraine that contributed to the likely preventable deaths of Asha and Amber".
Watch Aoife Hegarty's report on Claire Byrne Live
The HSE also states that the family "...should have been previously informed..."about the 2011 review and they should have been ... given the opportunity to be involved."
Disillusioned by the discovery of the 2011 review of Baby Amber's case, they applied under Data Protection legislation to Portiuncula Hospital for all documentation relating to them and their children.
Included in the Freedom of Information material was a series of emails related to the 2011 review.
The emails, seen by RTÉ Investigates, include an email sent from a staff member to the hospital's insurers, the State Claims Agency, stating: "Please see attached correspondence from the Coroner in relation to this case. This lady has since the inquest, contacted this office looking for copies of her medical records, which have been supplied.... Obviously, I am concerned that the coroner's directive to carry out a review, will be discoverable. Can you please advise what is the best way to address this."
A few days later a solicitor from the State Claims Agency replied suggesting the review be carried out as soon as possible.
"It will certainly be discoverable but there is no way around this and it will reflect badly on the hospital if the review is not carried out promptly. In fact possibly the review should be provided to Lorraine Reilly voluntarily," the reply said.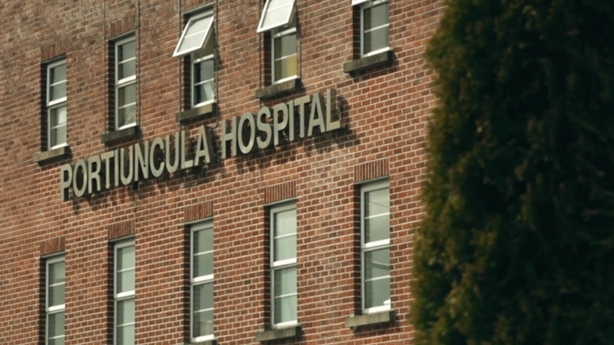 The review was completed and sent to relevant staff within the hospital for consideration - leading one doctor to issue this reply:
"I believe a simple account of the chronology of the event ought to be sufficient. May I humbly suggest that much shortened versions sticking completely to the facts and indeed this rather prolonged version... both be submitted to the appropriate person in the clinical indemnity scheme and let them choose which one if any would be appropriate to return to [the coroner].
"I don't see any place in the correspondence with [the coroner] where a copy of this is required to be given to the parents of the deceased baby..."
Around the same time the same doctor personally wrote to the State Claims Agency. While the Reilly family has not been provided with a copy of this correspondence by the hospital, they did receive the agency's reply.
"... Recommendations made by the coroner are not legally binding. Obviously, however, once stated publicly, then there may be a perceived moral onus... I would strongly suggest that it would not be appropriate for either yourself... or Dr XXXX... be part of the incident review team," the reply stated.
At the time of that email, the review had already been completed in advance of the State Claims Agency's advice.
Although best practice would dictate that any doctor involved in a patient's care would not participate in a review of their own work - this did not happen in this case.
The review in question was also labelled as being prepared in "contemplation of litigation".
The Reillys have criticised what they describe as "an attempt by some hospital staff to cover their tracks" and they say "the mails clearly demonstrate that".
In a statement to RTÉ Investigates, the Saolta University Hospital Group, said: "Some of the internal communications identified from 2011 are very concerning and we do not condone the actions/views of others to which you refer... in particular the failure to include and communicate with Lorraine and Warren Reilly."
Other families are angered by what they describe as the lack of answers in their reviews.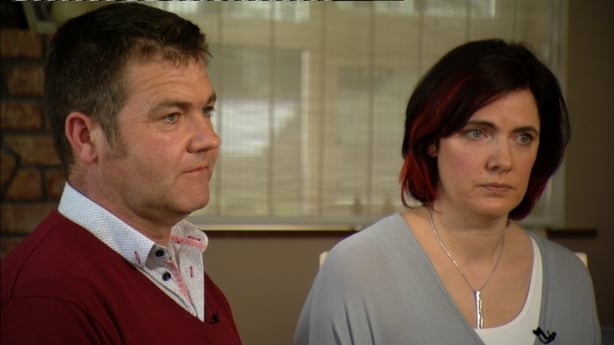 Eimear Grennan and Colman Condron live in Tullamore, Co Offaly, with their two children, five-year-old Cole and two-year-old Finian.
In 2012, Ms Grennan was expecting their first baby. At a week overdue she went to Portiuncula Hospital in Ballinasloe.
She was induced and 17 hours later Baby Cole was born by vacuum delivery.
Ms Grennan and Mr Condron were told Cole was born with the umbilical cord wrapped twice around his neck and he had developed sepsis pneumonia.
He spent nine days in the special care baby unit but went on to make a full recovery.
Two years later, in 2014, Ms Condron was pregnant again and she returned to Portiuncula Hospital.
At two weeks overdue she was induced, and almost 12 hours after arriving at the hospital she gave birth to Baby Finian.
But medical staff noticed Finian was struggling and he was taken from the labour ward.
He was critically ill. In a final attempt to save his life, he was placed on emergency life-saving therapy called ECMO - which is where an ECMO machine acts an artificial heart and lungs, allowing a baby's organs to rest and heal naturally.
Baby Finian made a full recovery.
In recent weeks, Ms Grennan and Mr Condron also received their Saolta reviews. The reports into Cole and Finian's cases do not identify any root cause. They state the sudden deterioration of the boys after birth was unpredictable and unpreventable.
However, both reports do contain an unreserved apology for failings in the care provided.
They go on to make recommendations on the need for accurate record keeping and good communication in line with the HSE's own Open Disclosure policy.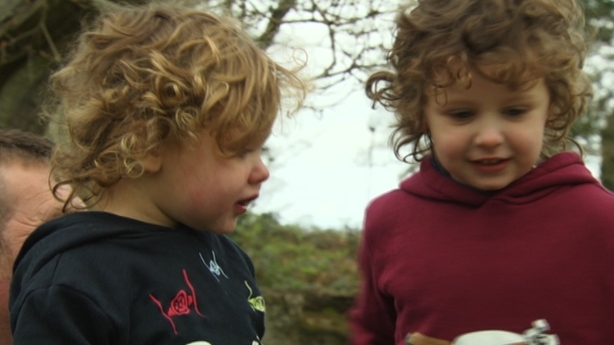 The same recommendations were included in the Reillys' original review which took place in 2011, almost seven years earlier.
The couple are extremely angry at what Ms Grennan says is as a lack of answers in their reports.
"There was no clear answers to anything. We really hit the floor because you're built up to kind of thinking we're going to finally have some answers and then we got what we got and it was, it was cruel because you're just left going oh my god there's nothing in this."
In a statement the Saolta Group said: "...Key causal factors were not identified in a number of cases..." from the system analysis investigations and they are "...awaiting further feedback..." in the overall report which is pending and will be shared with the families.
Ms Grennan and Mr Condron have been told a supplementary report will be issued to them shortly.
Saolta says that it has apologised unreservedly and fully to all the families involved for the failure in care provided at Portiuncula Hospital.
The report of the full review of maternity services at Portiuncula is due to be published in the coming days.