Around 14 sq km of seabed around Blackrock Island was surveyed by divers today, as the search for two missing Coast Guard crew members continues.
Despite poor conditions earlier in the day, divers managed to conduct a series of exploratory dives on the south side of the island this afternoon and evening.
They carried out a detailed search for any sign of Paul Ormsby and Ciarán Smith.
More than 70 divers were involved in today's operation.
They are some of the 160 volunteers who have travelled to north Mayo from all over the country to take part in the latest stage of the search.
Conditions are expected to improve again in the morning and dives are scheduled to take place on the western side of the island from first light.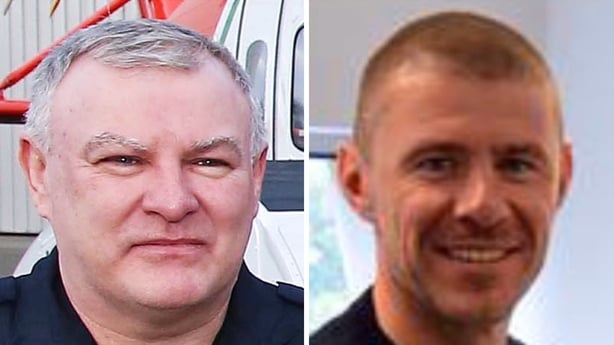 Paul Ormsby and Ciarán Smith have been missing since the Rescue 116 helicopter crashed into the island in mid March.
The bodies of their colleagues, Dara Fitzpatrick and Mark Duffy, were recovered last month.