The Democratic Unionist Party's Jeffrey Donaldson has said there is still time, but there is a need for a "step change" to deliver on an agreement in Northern Ireland between now and the UK election in June.
Speaking on RTÉ's Drivetime, the MP for Lagan Valley called on Sinn Féin to engage in talks and "get their act together", otherwise, he said, Northern Ireland is looking at a return to direct rule.
He accused Sinn Féin of "denying the people of Northern Ireland the government to speak for them".
He said the DUP is willing to negotiate: "I think it would be a real boost for Northern Ireland if we were to get a government up-and-running before the election campaign begins.
"If we don't, we are running into the summer and we are running out of time, and I think that we are looking at a return to direct rule if that's the case."
Mr Donaldson said the DUP would talk to the Ulster Unionist Party about what steps to take to maximise unionist representation at Westminster.
We need your consent to load this rte-player contentWe use rte-player to manage extra content that can set cookies on your device and collect data about your activity. Please review their details and accept them to load the content.Manage Preferences
Meanwhile, the SDLP and Sinn Féin have indicated a willingness to explore the possibility of pacts in advance of the general election.
It is expected that the DUP and the UUP will come to some arrangement in an effort to retain the ten seats they currently hold.
In an effort to retain the seat held by Ulster Unionist Tom Elliot in Fermanagh South Tyrone, and the East Belfast seat of the DUP's Gavin Robinson, it is likely the DUP and the UUP will make an electoral pact.
They may discuss some of the other 16 constituencies as well. But their rivals may also weigh up their options.
There is at least the possibility that Sinn Féin and the SDLP may discuss their options and that they may also consider exploratory talks with the Alliance Party. All three were firmly in favour of remaining in the European Union.
It comes as the leader of the SDLP claimed Theresa May has thrown a "grenade into the middle" of the Northern Ireland peace process.
Colum Eastwood said, by calling a general election, the British Prime Minister has sacrificed the opportunity for Stormont parties to reach an agreement to restore the region's power-sharing government.
Talks have reconvened between Stormont's political parties and the British and Irish governments in a bid to restore the collapsed institutions.
However, Mr Eastwood said the announcement of a general election has now thrown the process into uncertainty.
He admitted it was now going to be "very difficult" to reach a deal by the deadline of early May.
"The British Prime Minister threw a grenade into the middle of our peace process. She has sacrificed the opportunity for progress," said Mr Eastwood.
"That doesn't mean we are walking away. We are still here. We will keep meeting until we can get this power-sharing establishment up and running. The British government seems to have walked away from it. They need to get back around the table.
"While Theresa May goes off and tries to destroy the British Labour Party, we still have a job to do in Northern Ireland and we are not about to give up on that."
"It's a pity the British government thinks so little of Northern Ireland that they call an election in the middle of our talks process."
Mr Eastwood did not rule out the possibility of entering into an election pact with other anti-Brexit parties in the forthcoming election.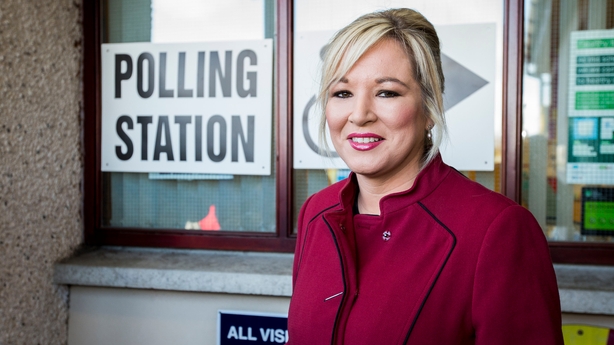 Earlier, Sinn Féin's leader in Northern Ireland said everyone was taken by surprise with Mrs May's call for a snap election.
Speaking on RTÉ's Morning Ireland, Michelle O'Neill said her party will fight the election on an anti-austerity, anti-Brexit platform.
Ms O'Neill added that talks aimed at forming an executive at Stormont should continue, saying that she remains committed to finding a way through the issues.
However, she said it was clear to Sinn Féin that there should be another Assembly election if a way forward cannot be found.
The DUP's Sammy Wilson said he does not see the talks being successful while the focus is on the Westminster election.
Speaking on the same programme, he said Northern Ireland is "headed for a period of direct rule."
He also said his party would work with the Ulster Unionist Party to maximise the number of unionist seats at Westminster.
Northern Ireland has been without a devolved government for three months.
Northern Secretary James Brokenshire has indicated legislation will pass through Britain's House of Commons next week in order to extend the deadline for the talks.
Those negotiations to restore the Stormont Executive are expected to resume today after a recess for Easter.
Meanwhile, Mrs May telephoned Taoiseach Enda Kenny yesterday to discuss the snap election.
Both leaders reiterated their commitments to ensuring the best possible deal on the border.
Mr Kenny also emphasised to Mrs May that a return to direct rule in Northern Ireland should not be contemplated.