The Government has allocated €2 million for a voluntary relocation scheme for people whose homes were flooded between December 2015 and mid-January 2016 and who are at risk of flooding again in the future.
The Cabinet was briefed on the scheme this morning by Minister for State at the Office of Public Works, Sean Canney, who said further funding would be provided in budgets for next year and the year after.
Homeowners can register their interest in applying for the scheme with the OPW.
The OPW will also identify qualifying homeowners with assistance from local authorities and will begin to contact them directly in the coming weeks.
The average relocation grant paid out by the OPW is expected to be in the region of €200,000. Grants will only be paid where alternative flood protection or mitigation measures are not available.
Homeowners will have to agree to leave their existing homes to qualify for the grants.
The full cost of the scheme will not be known until all applications are made.
The relocation scheme has been met with a mixed reaction from some of those affected.
Joe and Veronica Dilworth from Midleton, Co Cork told RTÉ News of their home being flooded on New Year's Eve 2015.
It was more than seven months later before they could move back in again.
Despite the Government relocation scheme announced today, the Dilworth's say it is unlikely they will be moving.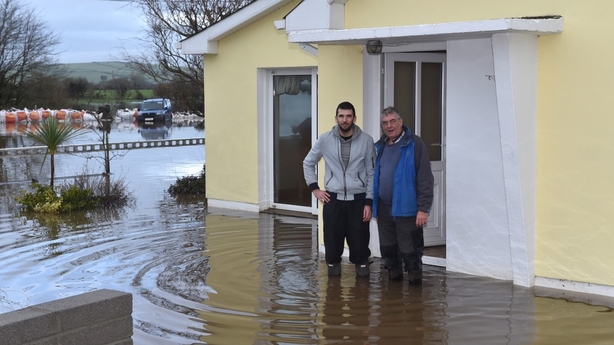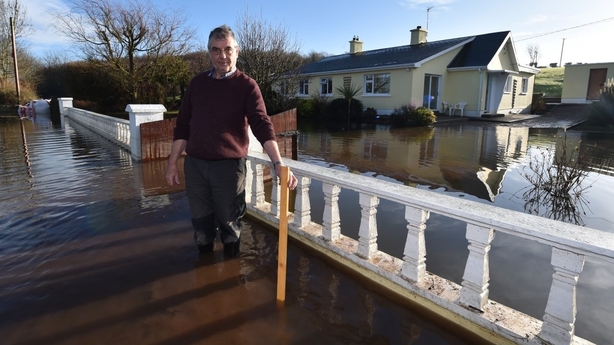 Meanwhile, Miley Cotter, also speaking to RTÉ News, described how his family were forced out of their home by flood waters at the end of 2015.
Water from adjoining farmland first flooded the main Cork-Waterford road near Castlemartyr in east Cork, before flowing onto Mr Cotter's property and devastating his home.
"I've never seen anything like it and I never want to see anything like it again," he said.
It took almost five months before Mr Cotter could move back home.
Today he said he is considering the relocation scheme and the dilemma it presents.
Minister of State Mr Canney said the Voluntary Homeowner Relocation Scheme is a "measure of last resort" for homes where there is "no other feasible engineering solution."
Speaking on RTÉ's News at One, he said it is not a grant but humanitarian aid assistance for which there is no other engineering solution.
Mr Canney said if a person has a house that cannot be protected from flooding, they can either purchase a house in the area or build a house on suitable land, for which they can get planning permission.
He said the existing house is then demolished, but the person still owns the site but cannot make any commercial income from it.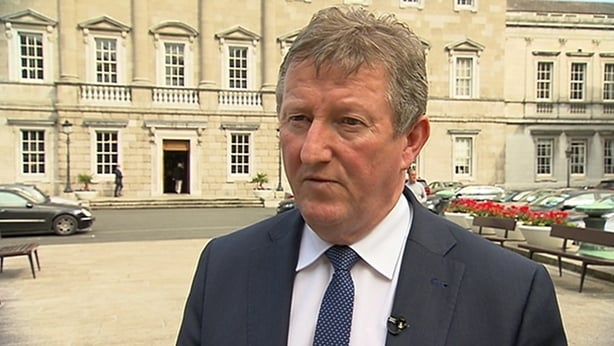 He said it is a voluntary scheme with two stages to the application process.
Firstly, there will be an assessment by the OPW in conjunction with local authorities to identify houses that may qualify for the criteria.
Homeowners who are not contacted but feel they're eligible can also send in an expression of interest to the OPW.
Secondly, a detailed assessment will be made to make sure the house meets the criteria and that there are no other engineering solutions.
Mr Canney said there are engineering solutions being put forward for those in the CFRAM (Catchment Flood Risk Assessment and Management) programme and they may not qualify for this home relocation programme.