The Garda Commissioner has said anyone found to have done wrong as regards falsifying breath tests will be dealt with, with cases potentially referred to the Garda Síochána Ombudsman Commission.
Speaking at the Association of Garda Sergeants and Inspectors' national conference, Nóirín O'Sullivan also defended her description of the current garda scandals as ranging between incompetence and deception.
The association has accused Ms O'Sullivan of pre-empting the outcome of current investigations and damaging all gardaí in an unfair way, but the Commissioner insisted her comments were considered.
Ms O'Sullivan went to the conference in Killarney to be told of an erosion of public confidence in a severely damaged organisation whose officers say they are demoralised and demotivated like never before.
Sergeants and Inspectors complained of watching politicians play what they call political ping pong across the chambers of Dáil Éireann and listening to themselves being pilloried.
AGSI President Antoinnette Cunningham told her she did not afford sergeants and inspectors fair procedure while the investigations into what happened were continuing.
However Ms O'Sullivan stood by her comments, which she insisted were considered.
Ms O'Sullivan said it was not about blaming anyone but about learning from past mistakes.
She also insisted that she has not ignored or shelved the Garda Inspectorate reports and pointed out that 500 more Garda positions are to be civilianised and 294 of the 297 recommendations in the Policing in Ireland report are being implemented.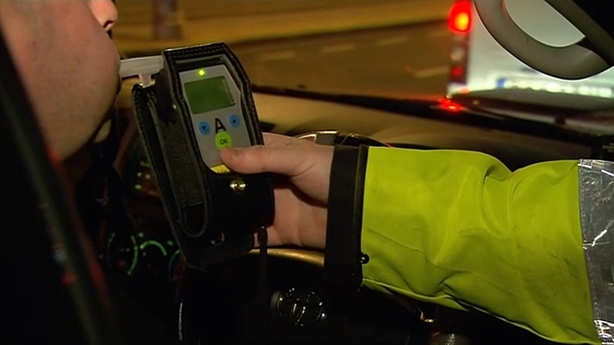 Earlier, AGSI General Secretary John Jacob said also there are now so many bodies overseeing the gardaí that it is hard to know who has overall responsibility, but he said if any AGSI members are found to have done something wrong, they will come out and admit it and try to resolve it.
Separately, the Garda Commissioner had until noon today to provide her response to 27 issues raised during her appearance before the Joint Dáil Committee on Justice at the end of last month.  
The issues include how the force responded to the controversies over breath tests and fixed charge notices. 
Commissioner O'Sullivan has accepted that gardaí may have acted dishonestly by inputting false breath test figures into the garda computer system.
It has also been announced that there are to be three senior civilian appointments to the gardaí.
The posts will be at Assistant Commissioner level. The three positions are Chief Information Officer and Executive Director Legal and Compliance, as well as a third position of Executive Director - Strategy and Transformation which has already been advertised.
The appointments were approved by ministers this morning.
Dáil debates motion on Commissioner
Meanwhile, Fianna Fáil justice spokesperson Jim O'Callaghan has said the Oireachtas needs to play a role in improving the mechanisms and supervision of An Garda Síochána.
Fianna Fáil put a motion to the Dáil this evening calling for the commissioner to be supervised by the Policing Authority.
Mr O'Callaghan denied that the move is an attempt for Fianna Fáil to distance itself from a motion of no confidence in Ms O'Sullivan put forward by Sinn Féin.
Speaking on RTÉ's Morning Ireland, Mr O'Callaghan said that the Dáil has no statutory or constitutional role in removing a garda commissioner, and Fianna Fáil wants to put out a constructive motion setting out a path forward to improve the force.
Mr O'Callaghan, who is also a member of the Joint Committee on Justice and Equality, said he expected Ms O'Sullivan to respond to the series of questions, given to her by the committee last week, by midday.