The Oireachtas Committee on Water has postponed a vote on its final report until Tuesday.
Fine Gael members sought the postponement to get further legal advice.
In a statement, the party said they want this advice to fully take "into account European compliance and our legal obligations."
The Legal advice to the #water committee @rtenews pic.twitter.com/47zxs5ksNL

— Martina Fitzgerald (@MartinaFitzg) April 6, 2017
Minister for Social Protection Leo Varadkar earlier said the confidence and supply arrangement between Fine Gael and Fianna Fáil does not bind the Government to accept the outcome of the report of the policy.
Speaking to journalists in Dublin, the Fine Gael TD also said he was confident there would not be a general election on the water controversy.
He said such an election would not solve the issue of water unless one party secured an overall majority, something he said is not a realistic possibility.
Mr Varadkar also accused the main opposition party of aligning with the hard left and Sinn Féin on the issue.
Separately, Minister for Health Simon Harris called on Fianna Fáil to step back from the brink where disagreement with Fine Gael over water policy is concerned.
Meanwhile, Solidarity-People Before Profit TD for Dublin South West Paul Murphy said the recommendations made by the water committee represent a victory for the anti-water charges movement.
However, he said he was concerned about indications by Fine Gael, that it might be willing to go against the wishes of the electorate and of the committee.
Up to 30 TDs from the Right2Water campaign have held a joint press conference on the plinth to welcome the recommendations of the water committee.
They are collectively viewing the report as an enormous victory for their campaign, and have urged people to attend a demonstration on Saturday to send a clear signal to Minister Coveney and the Government to implement the recommendations.
Fianna Fáil's spokesperson on Housing, Planning and Local Government Barry Cowen said the water committee was "98% of the way there" last week.
He said he does not know what happened over the weekend, but Fine Gael had an issue with the first line of the report on Monday morning.
Mr Cowen said he believed internal party politics could be responsible for the change of mind, saying Mr Coveney was "spooked by Leo Varakdar over the weekend".
Mr Cowen said Fianna Fáil had agreed an allowance of 133 litres per person, per day, but Fine Gael wanted to amend that to 133 litres per household per day, which he said would 25% of the population back into water charges.
Mr Cowen also denied that Fianna Fáil had backtracked on the polluter pays principle.
Earlier, a Fine Gael TD denied that the party's refusal to back legislation agreed by the water committee, is an attempt to bring in water charges by the back door.
Colm Brophy said Fianna Fáil has completely rowed back on proposals and got into bed "for the first time" with the hard left and Sinn Féin.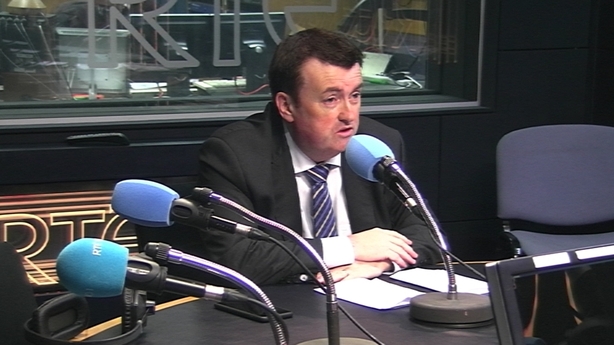 Mr Brophy, a member of the Committee on the Future Funding of Domestic Water, said Fine Gael had agreed to the concept of funding water through general taxation and charging people for excessive usage.
He said this was agreeable to Fianna Fáil just weeks ago.
Mr Brophy said the tax payer will now have to pay for those who use water excessively.
Colm Brophy says FG will not bring forward legislation reflecting the 'dishonest' report of the water committee as it would 'not be legal' pic.twitter.com/swl6WQ5cNF

— RTÉ News (@rtenews) April 6, 2017
However, Fianna Fail's Willie O'Dea said the party had not gone back on its word in relation to water charges.
Speaking on RTÉ's Morning Ireland, he said Fianna Fáil had two commitments in its election manifesto - to abolish Irish Water and get rid of water charges.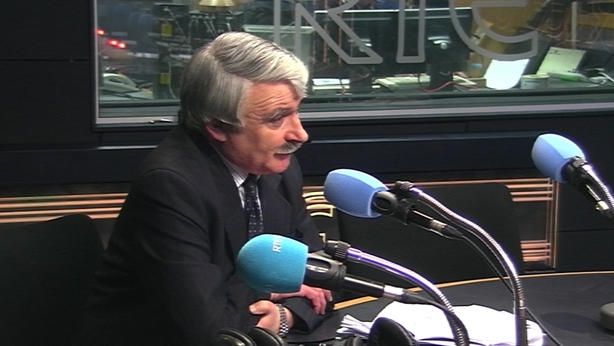 He said that in order to facilitate a minority government, the party had to row back on Irish Water, but it would not change its position on water charges.
He also said that under the confidence and supply agreement Fine Gael is obliged to bring forward legislation based on the recommendation from the committee and if Minister Simon Coveney goes back on his word, then there was a problem.
Willie O'Dea says FG are obliged to bring forward legislation based on recommendations of water committee pic.twitter.com/PlXLtXX2OS

— RTÉ News (@rtenews) April 6, 2017
Mr O'Dea said the committee has been properly legally advised and its proposals are legally sound.
The committee meets today to rubber stamp its report, which is due to be debated in the Dáil next week.
Fine Gael has sharply criticised the document as dishonest and politically expedient and claimed that Fianna Fáil undermined an earlier deal.
The report scraps water charges, allows for refunds, ends mandatory metering of new houses and provides for a referendum to keep the resource in public ownership.
It was hailed as a victory by Sinn Féin and Solidarity-People Before Profit, but sparked bitter exchanges between the two largest parties.
Fine Gael said it would expose the country to huge EU fines if implemented in legislation but Fianna Fáil insisted that the government party had reneged on an earlier deal that would have seen them back the report.
Under the terms of the agreement between the two parties, the Government must now facilitate legislation based on its contents.
Failure to do that would be serious, but Fianna Fáil's Barry Cowen said last night that the country did not want an election on the water issue.