Gardaí are trying to identify a man who spoke to Trevor Deely shortly before he went missing in Dublin in December 2000.
Investigators have discovered new information in the case of the 22-year-old who disappeared more than 16 years ago.
Mr Deely, from Naas in Co Kildare, was last seen walking home from a Christmas party in Dublin city centre in the early hours of 8 December 2000.
RTÉ News has learned that gardaí have discovered that the man they are now trying to trace waited outside Mr Deely's workplace in the early hours of that morning.
The new development, which gardaí believe is significant, came about as a result of technological advances in the examination of CCTV footage.
The Deely family are to make a new appeal for help in tracing this man later this week.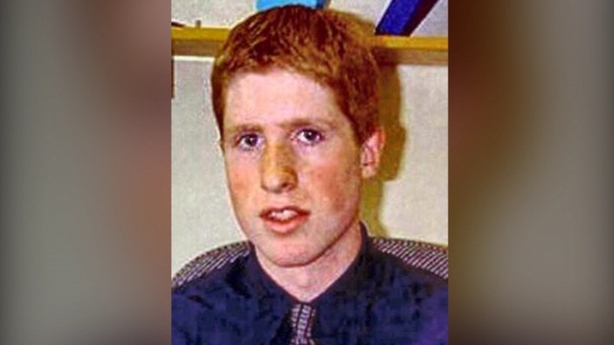 Detectives at Pearse Street Garda Station never closed the file on Mr Deely's disappearance and hope this new information will lead to a breakthrough in the case.
Mr Deely worked in Bank of Ireland Asset Management in Dublin and was last seen walking down Haddington Road, close to Baggot Street Bridge, after the office Christmas party at 4.14am on 8 December 2000.
Numerous appeals for information over the years failed to establish what happened to him.
Last December gardaí began a "cold case review", which included reviewing the evidence gathered, re-interviewing witnesses and looking again at CCTV footage gathered as part of the original investigation.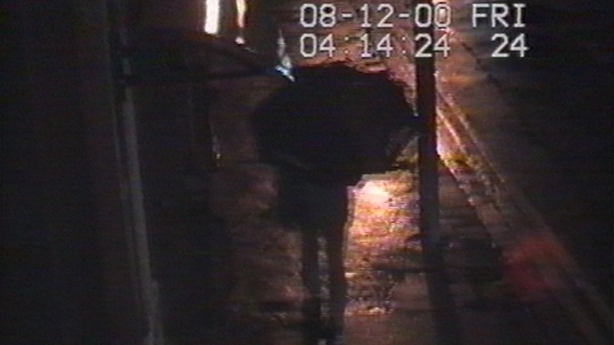 Some of that material, VHS footage taken from outside Bank of Ireland Asset Management on the night he disappeared, was recently sent to the UK to be forensically enhanced.
RTÉ News has learned that this footage shows a man standing outside the bank's office in the early hours of the morning in question.
Mr Deely arrived at the office following the Christmas party just before 3.30am, and is seen speaking briefly to the man before he goes into the building, where he meets a colleague and has a cup of tea.
The man is seen waiting outside in the rain for a short time before crossing the road.
When Mr Deely leaves the building after 4am, a man - possibly the same man as earlier - follows him.
The last image of Mr Deely is of him walking down Haddington Road under an umbrella he got from the office.
Mr Deely had reportedly been in great form that night.
He had phoned his best friend and told him he had a great night and would talk to him later but that was the last anyone heard from him.
Gardaí want to identify and interview the man seen waiting outside Mr Deely's office that night and are due to issue a new appeal for witnesses or anyone with information to contact them.
They are expected to show the footage at Garda Crimestoppers press conference on Friday.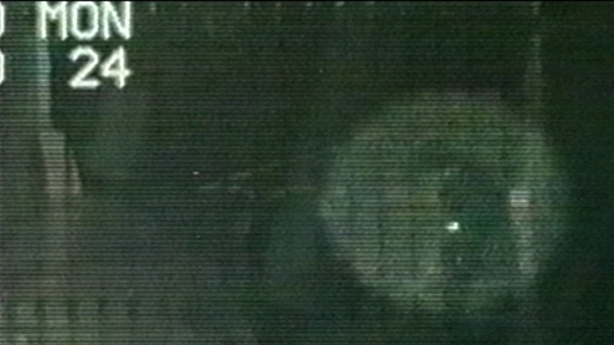 The Deely family have been informed of this development and have already said the fact that the footage was sent to the UK for enhancement had given them "renewed hope".
They will also appear at the press conference on Friday.