There were no agreement at Cabinet on a proposed voluntary relocation scheme to help those who have been previously flooded and are outside designated areas for flood relief work.
Under the proposed scheme, it would also only apply to those who could not get insurance and where there were no further engineering solutions to protect the homes.
Between 80 and 100 homes would have been eligible for the scheme.
Under the proposals, financial assistance of up to a maximum of €200,000 would have been available for householders to relocate in the area but they would have to demolish their existing home.
Minister Denis Naughten expressed concern about the proposals, believing that the scheme was to narrow and wanted it extended.
The issue is due to be discussed again at next week's Cabinet meeting.
The Office of Public Works has a medium-to-long term strategy to provide flood relief work for 300 areas around the country.
Minister of State Sean Canney brought the memo to Cabinet this morning to help relocate those living outside of these areas.
The scheme, as envisaged, would be voluntary and open to households, which would have to meet a number of criteria to be eligible.
They will have to have been previously flooded and unable to get home insurance.
The scheme will apply to houses where there are no further engineering solutions to protect them.
Some of the estimated 80 to 100 households affected may choose not to apply - as under the programme they would have to demolish their existing homes.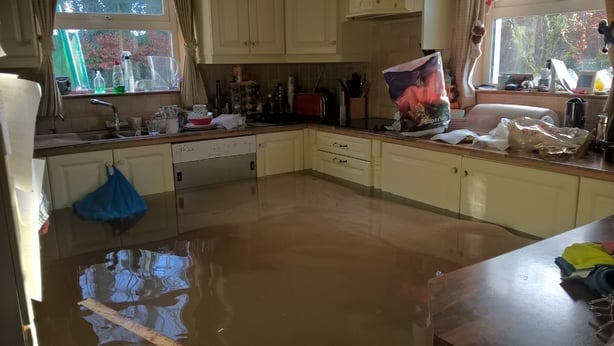 Separately, Minister for Transport, Tourism and Sport Shane Ross was also due to give Cabinet an update on Ireland's bid for the 2023 Rugby World cup.
Minister for Social Protection Leo Varadkar was also due to brief colleagues on the progress of negotiations with dentists and opticians to extend PRSI related treatment benefits, as announced in the Budget, to around 500,000 self-employed people and their dependents.