Improved weather conditions in north Mayo have allowed some progress to be made in the ongoing search for Coast Guard Rescue Helicopter 116.
The aircraft crashed close to Blackrock Island last Tuesday and efforts to locate three missing crewmen are continuing.
Search crews are hopeful they can make further progress in the coming days.
Conditions at sea marginally improved this afternoon after three days of heavy rain and poor conditions at sea.
A "weather window" allowed local boats to get closer to Blackrock Lighthouse for the first time since Wednesday.
There they deployed sonar equipment to try and get a better fix on the location for the black box flight recorder from Rescue 116.
It is understood they were able to progress this aspect of the investigation before returning to port.
Search crews are hopeful this will lead them to the wreckage and that the three missing Coast Guard crew members could be still in it.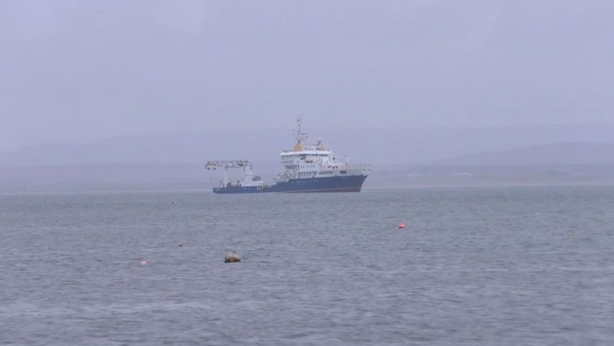 To assist further, the Commissioners of Irish Lights' vessel, Granuaile, sailed into Blacksod Bay earlier.
It has specialist technology on board to assist in the search effort and over the coming days it will be used as a platform for dives by Garda and Naval Service personnel, subject to favourable conditions around Blackrock.
While the Granuaile has a 20-tonne crane that could be used to bring wreckage to the surface, search coordinators have a singular focus at present: to locate the three missing Coast Guard crew members - Captain Mark Duffy, winch operator Paul Ormsby and winchman Ciarán Smith - so they can be returned to their families.
Relatives are being briefed on every aspect of the search by Garda liaison officers.
The Granuaile left Galway yesterday evening, after being loaded with specialist equipment, including a Remotely Operated Vehicle (ROV) that could be used to access difficult to reach undersea areas.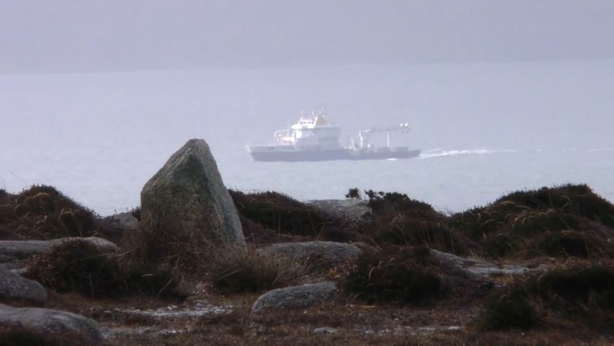 Search crews plan to use the Granuaile as a platform to carry out scanning of the area where they believe the helicopter's black box flight recorder is located.
Before divers or the ROV are deployed, crews need to find the precise location of the flight recorder.
It will be probably be tomorrow at the earliest before a detailed examination of the area can be undertaken.
The LÉ Eithne remains at Blacksod Bay, where it has conducted detailed surface searches in an effort to locate any debris from Rescue 116.
A surface water search continued this morning involving Coast Guard units, the RNLI and LÉ Eithne in addition to extensive coast line searches at Belmullet and Achill.
Naval divers are on standby and will be deployed as soon as conditions permit.
Yesterday, the funeral of Captain Dara Fitzpatrick, the only member of the crew to be recovered so far, was held in Dublin.