RTÉ South East Correspondent Damien Tiernan gathers the thoughts of members of coastal communities, paying tribute to the crew of the Coast Guard Rescue 116 helicopter, which crashed off the Mayo coast on Tuesday.
On windowsills and doorsteps around the coast, candles were placed. Flames faltering then fighting and flickering.
As the glass case was lowered down over each candle, the flames rose to attention, standing tall, shining bright.
Some had placed one large candle, some had three. Wednesday night, more joined in on Thursday night, more over the weekend.
It's a tradition in coastal communities, especially amongst fishing families.
When one of 'theirs' is missing at sea, candles are lit as symbols of hope – hope the bodies will be brought home.
These miniature beacons of light connect communities in a necklace from Blacksod to Killybegs to Clogherhead, down to Howth, Dunmore and Kinsale; and up to Castletownbere, the Magherees and Inishmore.
Mark, Dara, Paul, Ciaran – people felt connected to them as the search and rescue helicopter crews hold a special place in people's hearts.
They touched the lives of so many without maybe knowing it.
In many cases, the local people had met them as helicopter crews live amongst us, socialise, organise charity events, play sports. Some met them in traumatic situations.
Fishing has suffered horrible losses over the years. Fishing men and women are one of the few professions in the world where people go out to work but might never return.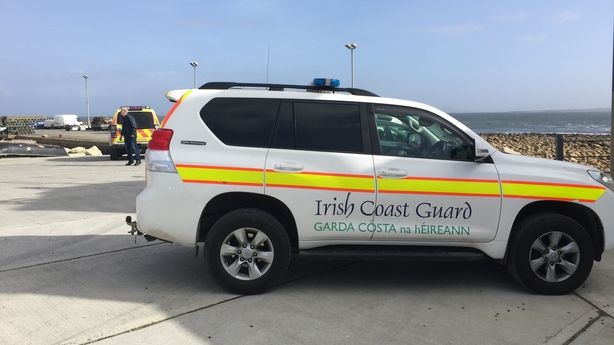 Search and rescue crews are the same. If a car incident happens, relatives grieve at funerals. But for those who become 'souls of the sea' there is no grave to visit.
Getting a body back is crucial, such as when Dara helped recover my lobster fisherman father-in-law Paddy.
Death is shocking enough, but having no body over which to cry leaves tears falling on uncaring waves as relatives look out to sea, helpless and in pain.
The crew knew that only too well. That's why they did what they did. To bring people home.
"It's a crew operation, rank doesn't come into it," says a colleague. "In a way the four were of equal status with different titles. It's hard on everyone focusing on Dara while three are still missing but I'm sure their stories will come out in time."
Heartbroken
"The biggest thing that would be upsetting Dara now," says her good friend Sarah Hegarty, "is that her three colleagues were still out there. That's what would have been breaking her heart. She always ever thought of others, she never put herself first."
Father of two, Captain Mark Duffy from Co Louth had taken part in hundreds of missions, described by a friend as a "unique and special man".
Winchman Paul Ormsby from north Dublin had decades of experience and like his colleague Ciaran Smith – aged 38 from Oldtown, Dublin – held the dual role of winchman and winch operator.
Paul had been commended for his part in the rescue of 17 Spanish and Portuguese sailors 17 years ago.
Ciaran's wife and their three young children held teddies and pictures of their dad at Blacksod this week as they waited for news.
Everyone is heartbroken.
"Dara was very particular about things, very focused and she always did things right. We used to talk about safety and that you were more likely to have an accident in a car than a helicopter," says her friend Sarah.
Sarah, Dara, and Cait O'Neill were best friends.
The three women who got to know each other over the past 15 years when Dara moved to Waterford and the friendship continued after Dara returned to Dublin.
"Dara would be mortified with the outpouring of grief," says Cait, a cardiac rehab nurse at University Hospital Waterford.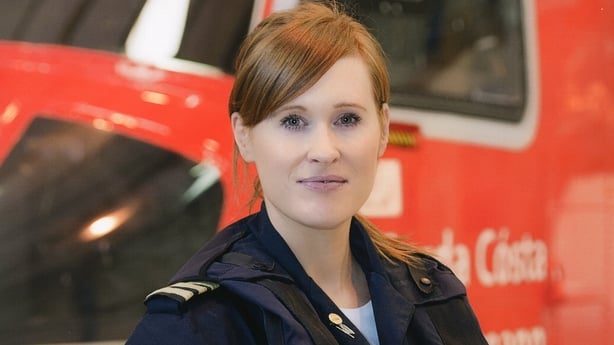 "She was so modest and humble and yet tough – she looked after everybody. We had such good times together, holidays in Rome or Florence. She was so kind. She loved birthdays, she would make you feel so special by buying really thoughtful presents. She loved to laugh and she gave the most amazing hugs."
Cait (or Caitie as Dara called her) was due to attend an appointment on Tuesday morning and Dara texted her at 7pm on Monday evening; Dara would be heading out on the fateful mission at 9.30pm. Dara had texted her to wish her the best and had signed off with three kisses.
When Dara adopted Fionn nearly three years ago he became the love of her life. "She loved being a mother," says Sarah. "She made sure he ate home-cooked food. She cooked a lot herself, she was a brilliant cook."
"She was extremely content with her life," says another good friend. "She was never big headed. She did amazing work for charity, and loved dressing up as an elf for special days out for children at Faithlegg in Waterford when she was there. And she'd persuade her sister Orla to dress up as an elf as well."
It was Dara's father John who introduced her to another passion in life – donkeys! He bought her a donkey when she was in her 30s! She called it 'Florence'.
Dara loved animals and she thought there was something vulnerable about donkeys, which made her love them even more.
On flights over some of the islands, she would keep an eye out for donkeys in the fields and try to see if they had enough hay. And she visited the donkey sanctuary in Cork many times.
A colleague says: "What always stood out for me was she was one of the lads. Being a female in a male-dominated job might have been tough but not for her. You know the banter between lads sometimes and she would be stuck in the middle of it. She saw herself as having 15 brothers at the base. We'll do everything now to bring home Mark, Paul, Ciaran – her three brothers."
Candle
On the quay in Dunmore East, fishermen are getting battered lobster pots ready another season.
They all remember the great work done by helicopter crews in many searches, especially that week in January 2007 when three boats sank in six days, seven lives lost forever.
"The ones that go up in the helicopters are amazing people," says one.
Over at the Memorial Wall, spring sunshine illuminates the names etched in black. John O'Connor's poem 'Souls of the Sea' contains the line "… the light reflected sends a sign to the ones on shore they love."
Underneath, someone has lit a candle.