The incoming head of the Environmental Protection Agency, climate sceptic Scott Pruitt, has said he believes that carbon dioxide is not a primary contributor to global warming.
Mr Pruitt's appointment to head the EPA - a department he repeatedly sued as a state attorney general - was deeply contentious.
"I think that measuring with precision human activity on the climate is something very challenging to do and there's tremendous disagreement about the degree of impact, so no, I would not agree that it's a primary contributor to the global warming that we see," Mr Pruitt told CNBC.
"We need to continue the debate and continue the review and the analysis," he added.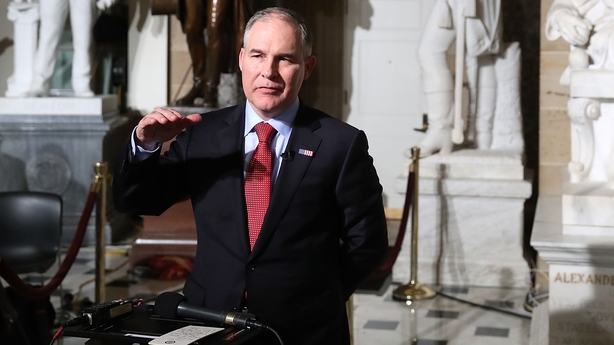 Mr Pruitt's stance is at odds with the international scientific consensus that underpins the landmark Paris Agreement, which saw more than 190 world leaders agree to lower emissions that lead to global warming.
It also jars with the positions of both NASA and the National Oceanographic and Atmospheric Administration, which jointly concluded in January that global warming was driven largely by increased carbon dioxide and other man-made emissions.
President Donald Trump's team is reportedly divided over whether the United States should withdraw from the Paris climate accord, negotiated under Barack Obama.
Mr Pruitt, whose agency is tasked with implementing US commitments to lower emissions, described the Paris accord as a "bad deal".
"I happen to think the Paris accord, the Paris treaty, or the Paris Agreement, if you will, should have been treated as a treaty, should have gone through Senate confirmation. That's a concern," he told CNBC.
As attorney general for the state of Oklahoma, the Republican filed or joined in more than a dozen law suits to block key EPA rules, siding with industry executives and activists seeking to roll back various regulations on pollution, clean air and clean water.