China has called for North Korea to suspend its nuclear and missile activities, and for the US and South Korea to halt military exercises to cool a looming security "crisis".
The call came after the UN Security Council strongly condemned North Korea's recent ballistic missile launches and expressed serious concern over the country's "increasingly destabilising behaviour".
The condemnation came in a US-drafted statement that was unanimously approved by the Council - despite US tensions with China over Washington's deployment of an advanced missile defence system in South Korea.
The Council described the missile tests as a "grave violation" of UN resolutions.
Three of the missiles fired on Monday came down in waters close to Japan.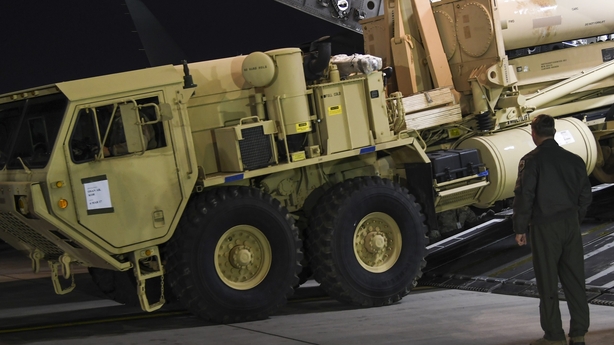 The United States yesterday started to deploy the first elements of its advanced anti-missile defence system known as THAAD (Terminal High Altitude Area Defense) in South Korea, the US Pacific Command said.
"THAAD is purely defensive, that is the only defence measure we can take facing the massive threat posed by DPRK," South Korea disarmament ambassador Kim Inchul said.