Taoiseach Enda Kenny is in Brussels for a series of meetings on Brexit to highlight and explain Ireland's particular concerns including border and citizenship issues and the peace process.
The first meeting, with European Council President Donald Tusk, comes ahead of next week's regular Spring European Union summit, which normally deals with economic issues.
There will be a special meeting of the 27 remaining EU states in April, to fix guidelines for the Brexit negotiating mandate.
This meeting can only happen after British Prime Minister Theresa May formally submits a request to start the Article 50 process for leaving the EU.
In between these two summits, there will be a special summit in Rome at the end of the month to mark 60 years of the Treaty of Rome, and launch discussions on a new direction for the EU after Britain leaves.
This afternoon, Mr Kenny will meet the European Commission's lead negotiator on Brexit, Michel Barnier.
The two met last week during the Taoiseach's meeting with Commission President Jean-Claude Juncker.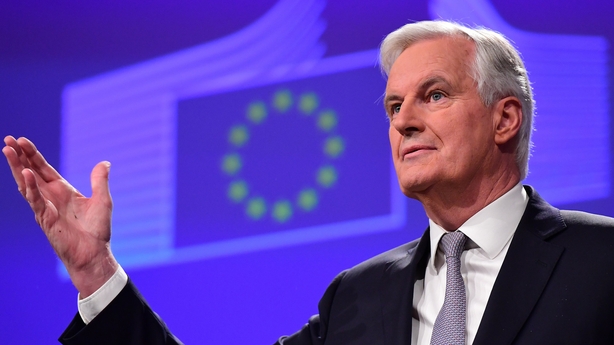 Mr Barnier visited Dublin last November.
The Taoiseach will also visit the European Parliament, where he will meet Irish and other MEPs - including new parliament president Antonio Tajani - to discuss their work in relation to the upcoming negotiations and, more generally, in the framework of EU legislation.
In all of these meetings, the Taoiseach will highlight and explain Ireland's particular concerns arising from Brexit in relation to Northern Ireland and the Peace Process; the Common Travel Area; border and citizenship issues; our trade and economy; and the future direction of the EU, and will discuss a number of strategic issues relating to the negotiations process.
Speaking ahead of the visit Mr Kenny said: "This engagement is part of our work to ensure that our concerns are properly understood by partners throughout the Union, and that we are, to the greatest extent possible, prepared for the Brexit negotiations once the British Prime Minister triggers Article 50, which is expected later this month."