Plans for 1,400 new social housing units involving a loan of €200 million from the European Investment Bank have been announced.
The Government will provide another €205m to the scheme, which will also involve the energy upgrading of 750 homes.
The money will be loaned to the Housing Finance Agency where it can be drawn down by voluntary housing organisations.
The money will be paid back to the EIB from rents and Government funding.
Housing Minister Simon Coveney TD welcomed the announcement, saying that involving Approved Housing Bodies in constructing social housing will be part of Government's plans to provide 25,000 new homes.
He was speaking at Thornfield in Beaumont, Dublin where 68 homes in an estate that had been in NAMA were completed by the housing body Túath as part of a previous loan from the EIB agreed in December 2014.
That agreement involved a total expenditure of €300m and provided a total of 1,300 homes through purchase, refurbishment and completion as well as construction.
The EIB is owned by member states of the EU and Andrew McDowell, vice president with the bank, said it offered the opportunity of low-cost fixed loans for housing bodies.
He said the EIB is planning a public-private partnership model to allow international pension funds to increase the provision of social and affordable housing here.
Charity in call for emergency housing legislation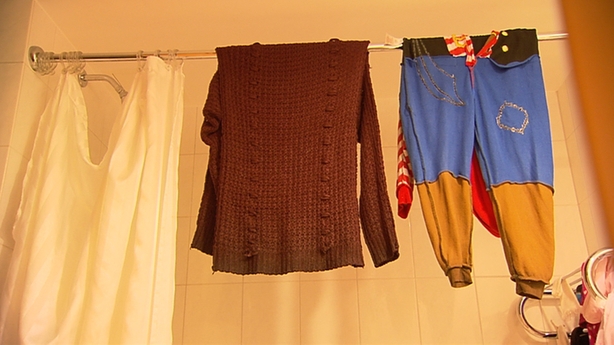 Earlier today, the Simon Communities charity said emergency legislation and restrictions on property rights may be needed to deal with the housing crisis.
Simon has released a ten-point plan to deal with the high level of vacant property, including increased use of compulsory purchase orders.
There are 198,000 vacant dwellings in the country, excluding holiday homes.
Overall, including holiday homes, the vacancy rate in Ireland is just under 13%, compared to around 6% in most countries.
The Simon Communities wants the Government to be more ambitious in its targets to bring vacant properties back into use.
The Housing Agency Vacant Housing Purchasing Initiative aims to allow voluntary bodies to reintroduce 1,600 empty units over the next three years.
And the Repair and Leasing Scheme under which vacant property owners give their properties to local authorities for renting aims for a further 3,500 units.
But the Simon Communities said these targets are not ambitious enough, and argued that if they are not met, compulsory purchase or leasing orders should be used.
In its report, the charity points out that the Constitution guarantees the rights of property owners but these can be limited by the State for the common good, and that the State has the power to introduce emergency legislation.
Although this has only been used in times of war or threats to national security, the Simon Communities said it could be argued that some restriction of private property rights is justifiable given the scale of the current crisis.