New aerial surveys of the landscape of Co Galway have given fresh clues as to the region's high radon gas levels.
Several areas of the county have long been identified as having higher than recommended readings of the naturally occurring radioactive gas.
Now, data gathered by low flying planes over a number of months has revealed the extent of a fractured limestone landscape, particularly in east Galway.
The limestone layout in question can lead to large radon accumulations in overlying soil, which can in turn post a threat to health.
Normally radon dilutes in the open air but when it accumulates in such a fashion it can increase the risk of lung cancer.
It is estimated that up to 250 such cases are caused by a build-up of radon around the country each year.
For this reason, homes built in recent years have been fitted with radon barriers during construction.
Data from the Tellus survey is being used by the Environmental Protection Agency to improve understanding of the way radon levels build up and to better plan ways to deal with this.
The survey revealed what is described as "significant information" on magnetic and electromagnetic properties of rocks and soil around south Mayo and Galway.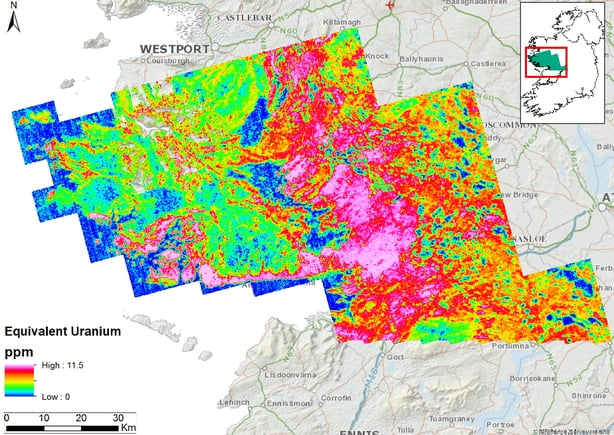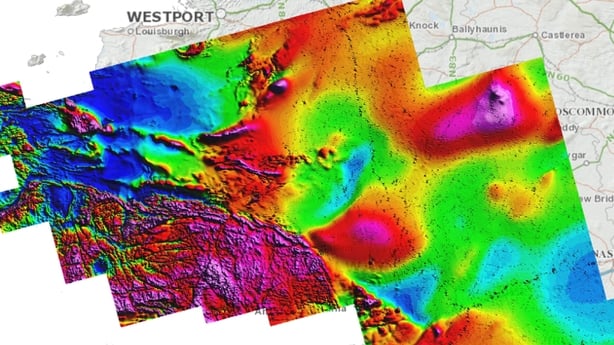 Researchers have also gained new insights into the physical make-up of the landscape around Connemara.
The results were gathered following extensive surveying around Galway, south Mayo and north Clare over a number of months last year.
Flying at heights of just 60 metres, the aircraft was a regular sight in skies over the landscape being surveyed last summer.
Specialist on board equipment collected geophysical information not apparent from conventional mapping techniques.
This allows researchers to effectively "see through" soil and peat cover to acquire new insights.
The next phase of the survey will involve flights over north Mayo and western Donegal in the coming months.