The Health Information and Quality Authority has said it found a wide variation in the medication safety arrangements in hospitals during the first inspections of this kind.
Under-reporting of mistakes, non-reporting of near misses with drugs and outdated reference materials were revealed during the series of inspections.
Particular problems were identified in University Hospital Waterford, Bantry General and Nenagh Hospital.
University Hospital Waterford did not have essential governance arrangements for medication safety.
HIQA said it was informed that medication-related clinical incidents were likely under-reported at Waterford.
There was also "outdated and potentially conflicting" reference information for using intravenous medication in clinical areas.
HIQA said that in response to the risks it identified, the hospital appointed a medication safety pharmacist.
At Bantry General, an immediate high risk was identified with instructions for administering intravenous medications that could be incorrect.
HIQA noted the low number of medication errors and near misses reported during 2016, relative to other hospitals.
Medication safety was not systematically monitored and there was no up-to-date local list of medications stocked.
The health watchdog found that near misses were not being reported at Nenagh Hospital.
The hospital did not have essential governance arrangements in place and there was "ambiguity" over who was ultimately accountable for patient safety regarding medication.
There was no up-to-date local list of medications stocked in the pharmacy.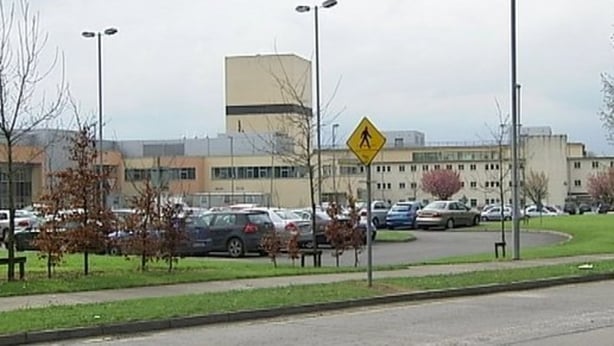 At Connolly Hospital Blanchardstown, inspectors found it did not have a defined, multidisciplinary medication safety programme in place at the time of the HIQA visit.
Senior management said there was likely under-reporting of medication errors.
Frontline staff told HIQA inspectors that they had not received feedback on medication-related incidents they had reported.
The health watchdog has published the first inspection reports on medication safety in seven hospitals.
The inspections were carried out between November and December 2016 at Bantry General, Connolly Hospital, Naas General, Nenagh Hospital, the Mater Misericordiae University Hospital, Sligo University Hospital and University Hospital Waterford.
HIQA said Naas, the Mater and Sligo showed good practice in relation to medications and patient safety and these hospitals had an open incident and near-miss reporting culture.
Sean Egan, HIQA acting head of healthcare regulation, said error associated with medication use constitutes one of the major causes of patient harm in hospitals.
He said that international studies suggest that on average at least one medication error per hospital patient occurs each date.
While most cases do not result in harm, patient harm does occur in a small but significant number.
HSE welcomes report publication
The HSE has welcomed the HIQA reports and said that where findings were below the standard expected and patient safety risks were identified, immediate measures were put in place to mitigate those risks.
The organisation said the HSE is currently at an advanced stage of the full implementation of the National Incident Management System, which has enhanced reporting functionality and capability.
The executive said that poor rates of medication incident reporting are a feature of many healthcare systems internationally.