A business that owes thousands of euro to parents for grinds paid for, but not delivered, has said it is determined to pay back the money.
In an email to RTÉ News, the Irish Institute of Grinds has confirmed that it has ceased operating.
Earlier, RTÉ News reported that parents in Co Meath, some of whom had paid almost €700 for grinds, were demanding refunds but receiving no response.
One parent paid almost €700 to the Irish Institute of Grinds just three weeks ago for tuition for her daughter who is in 6th year.
One week later, classes were cancelled abruptly.
In an unsigned email addressed to parents and also sent to RTÉ News, the anonymous writer described a business failure brought about by low student numbers and high costs.
The writer said she or he "panicked" and stopped responding to emails and answering phone calls. The email described this as a "catastrophic misjudgement" on their part.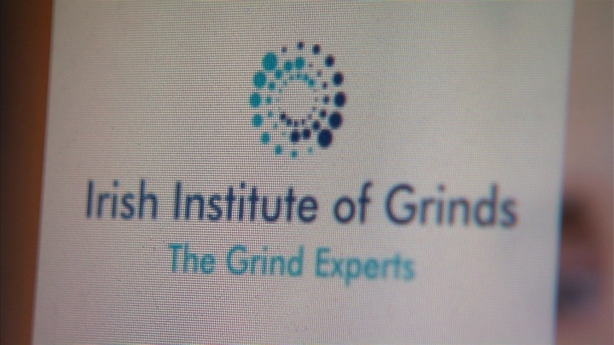 The website of the Irish Institute of Grinds lists an extensive range of grinds for Junior and Leaving Certificate students, in a wide range of subjects, including intensive mid-term and Easter courses, at hotels in Ashbourne, Navan, and Swords.
But the website gives no indication as to who actually runs this business as there are no names on it.
Parents in Ashbourne and Navan said they had signed up and paid the money after their children attended one free grind.
Teachers have told RTÉ News that they are owed payment from the company. They too said their attempts to contact the company had been unsuccessful.
One teacher said that he never met anyone connected with the company and that his job interview was conducted over the phone.
The parents too have never met anyone connected with the website.
The Irish Institute of Grinds website lists an apartment in Ashbourne town as its head office.
The flat was rented by two people connected with this grinds website several months ago. However according to the landlord of the apartment, they left unexpectedly last Saturday, with eight months of their lease yet to run.
A Company's Registration Office search shows that the 'Irish Institute of Grinds' was registered as a business name late last year. However, no company has been registered to that name.
This author of tonight's email from the Irish Institute of Grinds says he or she moved out of their apartment in an attempt to cut costs.
The email said the business has €2,500 and will raise an additional €2,500 over the next month in order to refund parents.
The email does not address the issue of wages owed to teachers.
The email concludes with an apology for what it describes as "this appalling situation". It goes on to promise full restitution of the amounts outstanding.