The Taoiseach has said he wants the final Brexit agreement between the European Union and Britain to allow for Irish reunification in line with the terms of the Good Friday Agreement.
Speaking in Brussels after a meeting with the President of the European Commission, Enda Kenny said German reunification provided a precedent for this.
He said that he wants the language of this aspect of the Good Friday accord incorporated into the Brexit deal.
This would ensure that Northern Ireland could enter into the EU without having to go through a lengthy accession process first.
Meanwhile, Mr Kenny said the date that most people expected Brexit would be triggered on was likely to be delayed somewhat.
Despite this, he said he hoped to attend the key meetings that will set the priorities for the Brexit talks.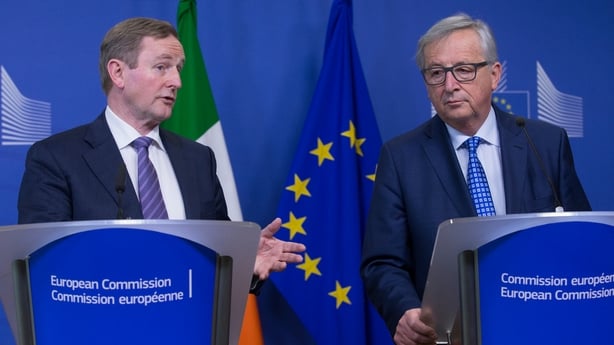 Meanwhile, European Commission President Jean-Claude Juncker has said the EU does not want a hard border between Northern Ireland and the Republic.
"During the Brexit negotiations, the EU and Ireland must work together to minimise the impact," Mr Juncker said after talks with Mr Kenny.
"We don't want hard borders between Northern Ireland and Ireland," Mr Juncker said.
Mr Kenny earlier had a bilateral meeting with Belgian Prime Minister Charles Michel, during which he was expected to highlight and explain Ireland's particular concerns arising from Brexit.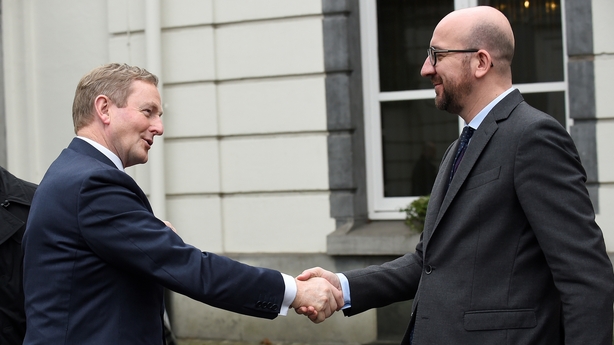 Meanwhile, a cross-party committee of British MPs is in Dublin to hear the views of Irish businesses and politicians on the risks and opportunities of Brexit.
The discussions will form part of the Committee on Exiting the EU's inquiry into the UK's negotiating objectives for Brexit.
The trip is part of a programme of visits that the committee is undertaking to gather a range of views about Brexit and it plans to visit Northern Ireland in the coming weeks.