The Government has been advised that there is a significant risk that some of the 40 child refugees being relocated to Ireland from migrant camps in France may try to flee to the UK.
The advice to the Minister for Children came from Tusla and officials in the Department of Justice.
Internal government documents, obtained by RTÉ News, show ministers were also warned that many refugees presenting as children may actually be adults.
Tusla said if children who come to Ireland attempt to flee to the UK, they will be at an increased risk of trafficking or exploitation.
Concerns have also been raised about how the UK may react.
We need your consent to load this rte-player contentWe use rte-player to manage extra content that can set cookies on your device and collect data about your activity. Please review their details and accept them to load the content.Manage Preferences
Forty unaccompanied minors who were living in an unofficial camp in Calais are to be accommodated in Ireland in the coming weeks, after a Dáil motion was passed last year raising concerns for their safety.
It will cost around €8m to accommodate 40 young people for a full year.
All of them are boys aged 13 to 17, and government documents show that all of them were refused entry to the UK.
Tusla, the Child and Family Agency, prepared a briefing note for the Government examining the risks associated with the move.
It said there is a "significant risk of flight once they have arrived in Ireland".
It warned that "Tusla has limited capacity to respond to the trauma of the young persons presenting" and said there is a high risk that "a number of those presenting will be adults".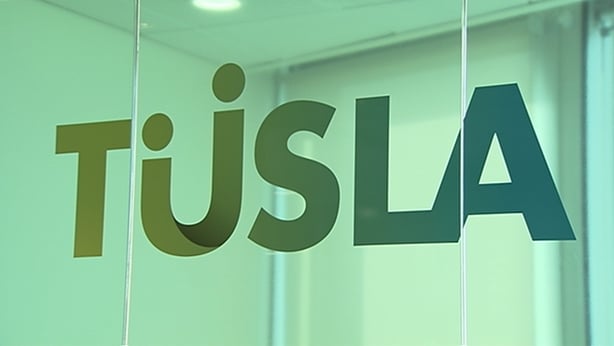 It said there is a risk of "trauma to the children due to multiple moves, and relocation to Ireland could result in the reduced possibility of reunification with parents and families due to being moved from France to Ireland, where relatives are on mainland Europe or the UK".
Officials in the Department of Children and Youth Affairs said young people who attempt to leave Ireland to travel to the UK could potentially be "exposed to unknown dangers".
The documents also show that officials warned the Minister for Children that meeting the demand for over 200 placements could require the diversion of social workers from their current child protection duties.
Officials said this was "high risk" given the numbers of children already known to the system without a child protection service.
They also warned of reputational risk for Tusla, and the Government.
French officials estimate that around 20% of those staying at migrants camps in France and claiming to be children are actually adults.
Separate documents show the Minister for Justice was warned that "based on the age profile, and their desired destination, it is considered that such a cohort, if brought to Ireland, may actually seek to flee the care arrangements made by Tusla in order to travel to the UK".
"They would then become missing children. The potential consequences of such a scenario for Tusla and the Department of Children and Youth Affairs do not require elaboration," it said.
Tusla said a further 15 social workers would be required in order to assess each child coming to Ireland.