US-backed Iraqi forces launched a ground offensive to dislodge so-called Islamic State militants from the western part of the city of Mosul today in a bid to put an end to their ambitions for territorial rule in Iraq.
Iraqi Prime Minister Haider al-Abadi announced the start of the offensive, asking Iraqi forces to "respect human rights" during the battle and to take care of those displaced by the fighting.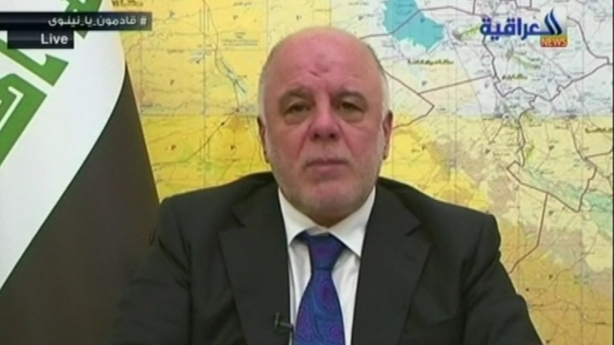 IS militants are essentially under siege in western Mosul, along with an estimated 650,000 civilians, after they were forced out of the eastern part of the city in the first phase of an offensive that concluded last month after 100 days of fighting.
Up to 400,000 civilians could be displaced by the offensive as residents of western Mosul suffer food and fuel shortages and markets are closed, UN Humanitarian Coordinator for Iraq Lise Grande said yesterday.
Iraqi federal police units are leading a northward charge on the Mosul districts that lie west of the Tigris river, aiming to capture Mosul airport, just south of the city, according to statements from the armed forces joint command.
They dashed through several villages, reaching Zakrutiya, a hamlet 5km south of the airport by the end of the day, the statements said, and captured a power distribution station along the way, killing several jihadists, including snipers.
The Rapid Response, an elite Interior Ministry Unit, is advancing alongside the federal police and captured several villages, according to an officer, who said they were largely abandoned.
"Mosul would be a tough fight for any army in the world," the commander of the US-led coalition forces, Lt Gen Stephen Townsend, said in a statement.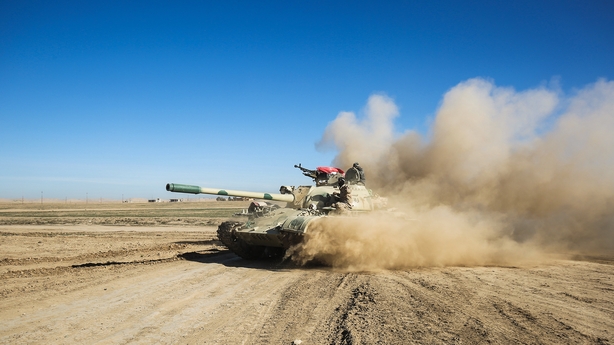 IS has escalated its insurgency in retaliation for the military setbacks that have, over the past year, forced it out of most Iraqi cities it had captured in 2014 and 2015.
Two militants blew themselves up in eastern Mosul today, killing three soldiers and two civilians, and wounding a dozen people, security sources said.
Iraqi planes dropped millions of leaflets on western Mosul warning residents that the battle to dislodge IS was imminent, the Iraqi Defence Ministry said yesterday.
The leaflets told the jihadists to surrender "or face a fatal end".
Commanders expect the battle to be more difficult than in the east because tanks and armoured vehicles cannot pass through its narrow alleyways.
IS was thought to have up to 6,000 fighters in Mosul when the government's offensive started in mid-October. Of those, more than 1,000 have been killed, according to Iraqi estimates.
The remainder now face a 100,000-strong force made up of Iraqi armed forces, including elite paratroopers and police, Kurdish forces and Iranian-trained Shia paramilitary groups.