Former Northern Ireland secretary Peter Hain has said he will vote against the Article 50 legislation in the House of Lords unless an amendment is accepted to ensure no hard border is put in place between Northern Ireland and the Republic.
Speaking on RTÉ's News at One, Lord Hain, who was northern secretary from 2005 to 2007, said it is a "matter of principle and deep concern" for him that the border should not be interfered with.
The amendment states that Article 50, which will trigger the UK exit from the European Union, "is subject to the border remaining without any obstruction, without any security controls, electronic or physical".
Lord Hain says he believes the entire peace process is "badly under pressure and in peril" unless a freely-open border that has helped to establish confidence on the island of Ireland is maintained.
He said the Irish Government, as a member of the European Council, has a direct means of influencing talks on Brexit and the border.
He claimed British Prime Minister Theresa May has shown "very little personal engagement" with Northern Ireland.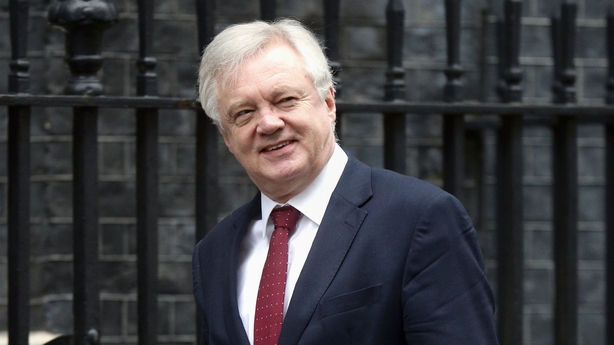 Brexit Secretary David Davis earlier urged the House of Lords to do its "patriotic duty" and pass the legislation without changing it.
Mr Davis stressed that the government saw off a series of attempts to amend the European Union (Notification of Withdrawal) Bill before it passed through the House of Commons in a "historic" vote by MPs last night.
The bill will now need to be approved by peers before Mrs May can begin exit talks under Article 50 of the EU treaties, which she has promised by April.
A government source has claimed the Lords will face an "overwhelming public call to be abolished" if it attempts to frustrate the progress of the legislation.
And Mr Davis told unelected peers not to try to change the simple two-clause bill as it was passed by MPs unamended, which he said "reflected the will of the people".
Asked if the Lords would face "dire recriminations" if it amended the bill, he told Sky News: "I've seen these bloodcurdling things, they're silly.
"I mean, the simple thing is the Lords is a very important institution.
"I expect it to do its job and to do its patriotic duty and actually give us the right to go on and negotiate that new relationship [with the EU]."
The Liberal Democrats have vowed to continue trying to amend the legislation after it comes to the Lords on 20 February to ensure a second referendum on the final exit deal achieved by Mrs May.
Pro-Europe Tory and Labour peers may also try to make changes to the bill.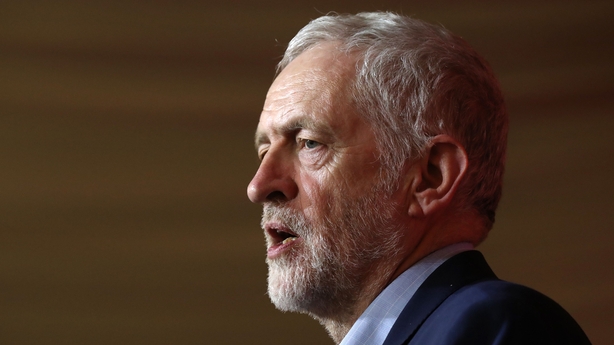 After 40 hours of debate over five days, Jeremy Corbyn's decision to order his MPs to back the legislation ensured a smooth passage in its final Commons stage, where it was passed by 494 votes to 122 - a majority of 372.
But the Labour leader's authority was called into question after senior frontbencher and ally Clive Lewis quit the shadow cabinet to defy a three-line whip and vote against the bill.
As MPs passed through the division lobbies for what many saw as a momentous vote, anti-Brexit Scottish National Party MPs whistled and sang the official EU anthem Ode To Joy, before being told off by Deputy Speaker Lindsay Hoyle.
Another MP was heard to shout "shame" while some Tory MPs applauded the result of the vote, which the government had tried to avoid before the Supreme Court ruled that Parliament must have a say.
The legislation passed through the Commons without being changed after the government saw off a series of opposition amendments designed to safeguard against a "hard Brexit".
Ministers also avoided a significant Tory rebellion over the rights of EU citizens already in the UK.
Just three Tory backbenchers - Ken Clarke, Tania Mathias and Andrew Tyrie - rebelled to back a bid to make ministers unilaterally guarantee EU nationals' rights.
Other pro-Remain Tories appear to have backed down after Home Secretary Amber Rudd sent them a letter offering them assurances over the issue.
The government has said it will treat EU nationals' status as a priority in Brexit negotiations and seek to strike a reciprocal agreement to also protect the rights of British expats in Europe as soon as possible.
Brexit-backers such as Boris Johnson and Michael Gove were ridiculed after voting against an amendment calling on the government to keep the Leave campaign's promise that quitting the EU would allow £350m extra to be spent on the NHS every week.
Labour MP Chuka Umunna said Tory MPs who campaigned to leave and opposed the amendment should "hang their heads in shame".
A total of 52 Labour MPs, including 11 frontbenchers and three whips, rebelled against Mr Corbyn's orders and voted against triggering Article 50.
Mr Clarke, a former chancellor, was again the only Conservative to vote against the bill.