A man who says his 12-year-old daughter broke her neck while riding the Cú Chulainn rollercoaster in Tayto Park has called for an overhaul of the regulations overseeing theme parks and funfairs.
Eoin Moran told RTÉ Prime Time programme that his daughter initially believed she had suffered whiplash after a ride on the rollercoaster last August.
However, after four weeks in pain she had an X-ray which revealed that her neck was broken.
Tayto Park says it was notified of the extent of the alleged incident four weeks after it occurred, and they carried out a full investigation.
They confirmed that this is now the subject of legal proceedings which they will be rigorously defending.
Mr Moran told Prime Time: "When she was X-rayed in Crumlin the medical team reacted immediately that this was an emergency situation and she was in surgery twice over the next couple of days ... the medical team has made it clear to us that this is a very serious injury that she is very lucky to be breathing, that she is very lucky not to be paralysed she is lucky to be alive.
"So while what she has gone through is very serious and has been very difficult for her and us we do count our blessings that that child is alive and will recover for the most part."
Mr Moran was speaking out to highlight a gap in legislation which means that no statutory body has the responsibility or authority to investigate health and safety incidents in theme parks and funfairs.
How one family's search for answers exposed a major gap in the regulation of funfairs.#RTEPT pic.twitter.com/cg0lmI78Uu

— RTÉ Prime Time (@RTE_PrimeTime) February 2, 2017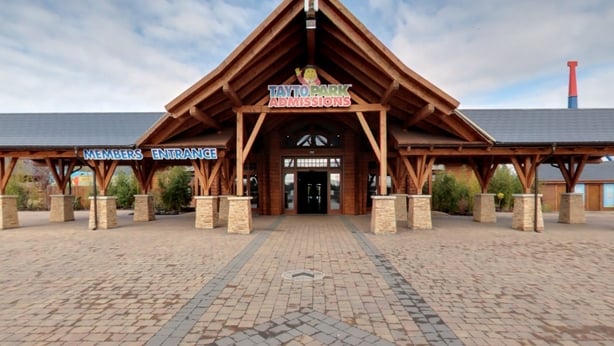 Mr Moran said: "We were shocked when we realised our child has a broken neck but we are shocked again to find that no statutory body is responsible, that no one is looking after the health of our children, that there is no oversight."
Fairground rides and equipment have been subject to strict annual inspections by independent engineers since 2003.
Tayto Park said that its health and safety standards are subject to constant review to meet the highest standards.
However, no State body has the power to investigate reports of accidents or injuries on such sites.
RTÉ Prime Time also revealed that no State authority has investigated the stairs collapse in the House of Horrors attraction in Tayto Park last October when nine people were taken to hospital.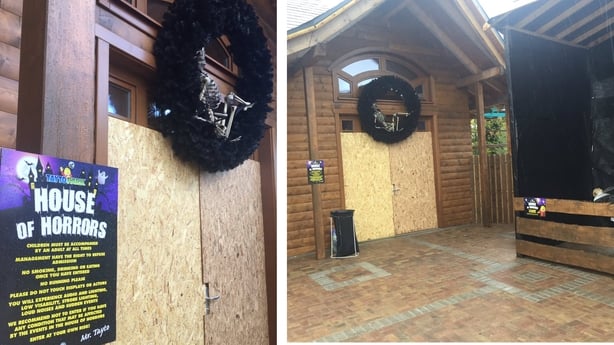 Tayto Park told RTÉ a Health and Safety Authority official had visited the site and told them to have a replacement stairs evaluated by two engineering companies, which they did.
"We considered that we had co-operated with a HSA investigation but they may have another descriptor for this interaction with the incident."
The HSA said the legislation it operates under does not stretch to the investigation of such incidents.
"We have to be able to make the link between the place of work and a work activity. In that circumstance we determined that it wasn't a matter for the authority. We did not investigate that."
HSA Assistant Chief Executive Brian Higgisson said: "To my knowledge there is no other statutory body that would have a role to investigate in relation to a public safety incident in a fairground or funfair."
Housing, Planning and Local Government Minister Simon Coveney told the family that his Department is currently reviewing issues in relation to safety at funfairs, theme parks and community events.
"The issues of legislative change and updated guidance will be considered in light of this review," he said.
However, RTÉ Prime Time pointed out that the recommendations of a similar review ordered by then minister Mary Harney 18 years ago had never been acted on.
Tayto Park management said in a statement that it is aware of an allegation of an injury on the Cú Chulainn Coaster.
"We have carried out a full investigation utilising CCTV footage, staff interviews, etc and as a result of this Tayto Park will be defending this action rigorously.
"Tayto Park is very proud of its Health and Safety standards .. .Tayto Park has not received any other complaints from over 850,000 customers who have enjoyed the Cú Chulainn Coaster."
Mr Moran said: "We have been on quite an emotional journey over the last few months. We were shocked that our child, a happy go lucky healthy 12-year-old kid could go to her local theme park for a day out and come back with her neck broken, that shocked us and that has made us angry.
"But when we raised the issue and our concerns that this could happen to someone else and find that no one is responsible, that no one is looking after the health of our children, that there is no oversight, to find that neither the Health and Safety Authority or no other body is overseeing the health and safety, protecting our children. That has been quite a shock to us and this is something that needs to be dealt with."