The threat of industrial action in secondary schools has been reignited after ASTI members voted to continue their campaign for equal pay for more recently qualified teachers and other issues.
In ballot results issued this evening, 52.5% of members voted to continue the campaign on a 75% turnout.
The margin in this ballot was tighter than in the last one, but ASTI members have given the green light to their union to continue the campaign for pay restoration and against a variety of austerity measures, and to continue that campaign outside of the Lansdowne Road Agreement framework.
In a statement, Minister for Education Richard Bruton said no further offer will be made to ASTI and "it is regrettable that many ASTI members will now suffer permanent financial losses and loss of other benefits as a result of this choice".
He said the new Junior Cycle programme is proceeding in schools and implementation plans are "not impacted by the outcome of this ballot".
He said the "interests, rights and well-being of students must be paramount".
Around two-thirds of the country's post-primary schools closed for three days last October and November as a result of the campaign by the Association of Secondary Teachers in Ireland.
The union's 18,000 members then voted on proposals aimed at ending the dispute.
The result means that members will continue to remain outside of the Lansdowne Road Agreement and will not receive financial and other benefits attached to that deal.
The Lansdowne Road Agreement was negotiated to reverse pay and pension cuts for public service workers imposed since 2008. It extends the Haddington Road Agreement until 2018.
Today's vote also means that Junior Cycle reform remains stalled in the majority of secondary schools.
However, it is unlikely that ASTI schools will see similar closures to those last year, with the union saying in recent weeks that it is mindful of students and upcoming exams.
It is likely that any immediate action will take the form of a work-to-rule, which may include the continued refusal to work certain hours, but the exact shape of any future action has yet to be decided.
ASTI teachers have not been co-operating with a newly introduced classroom-based assessment module for students of English.
The Department of Education had threatened to dock 10% of marks for the subject from those students because they were not participating in the new assessment process.
In a statement, the Joint Managerial Body said it is disappointed at the result of today's ballot and urged no disruption for schools ahead of upcoming exams.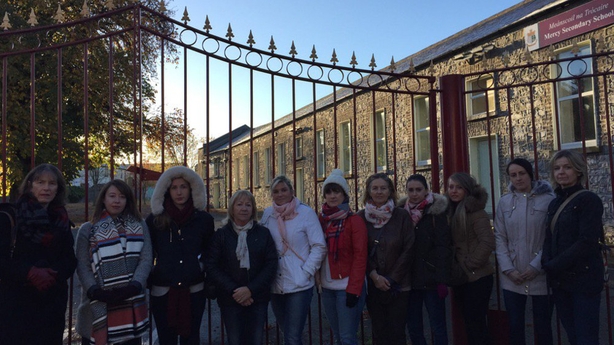 The union has also altered its position in relation to the issue of supervision and substitution.
Last year the ASTI withdrew abruptly from participating in these duties because their dispute means they are no longer being paid for them.
This forced up to 60% of second-level schools to close indefinitely, on health and safety grounds.
Recently the ASTI has said any new withdrawal from these duties, in the case of a No vote, would be "orderly" and phased.
It has also sanctioned its school principal members to work to put alternative supervision arrangements in place. During last year's industrial action they were unable to do this.