The US Embassy in Dublin has confirmed that the 90-day ban on people from countries named in an executive order by US President Donald Trump is in operation at the US Immigration pre-clearance facility in Dublin and Shannon airports.
Yesterday, Mr Trump signed a sweeping executive order to suspend the arrival into the United States of refugees and impose tough controls on travellers from seven Muslim countries.
The order means entry to the US is being denied to people from Iran, Iraq, Libya, Somalia, Sudan, Syria and Yemen.
The embassy has also said that scheduled visa interviews with nationals from these countries will not be going ahead.
The embassy has clarified that the executive order suspends the Visa Interview Waiver Program, which is not the same as the Visa Waiver Program.
Citizens of countries in the Visa Waiver Program, including Ireland, will continue to be able to travel to the United States for up to 90 days of business or tourism without a visa, provided they receive approval through the Electronic System for Travel Authorization (ESTA).
Meanwhile. Colm O'Gorman of Amnesty International Ireland has said it is pretty clear that Mr Trump has little regard for human rights or for international human rights law.
Reacting to the executive orders on immigration, Mr O'Gorman said the US is now adopting bigoted positions in place of a long history of being a champion on refugees. He also said that Mr Trump is putting his campaign rhetoric into action.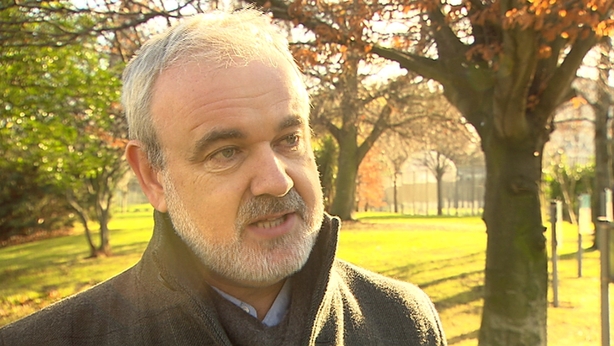 He said what started out as a ban on Muslims has now become extreme vetting of Muslims and a ban on people from particular countries unless they are not Muslims.
Acknowledging that Mr Trump does not include the words Muslim or Islam in the orders, Mr O'Gorman said he mentioned Muslims at every single stage getting to the point of issuing it.