John Hurt's widow Anwen Hurt and theatre director Michael Colgan are among those who have paid tribute to the Oscar-nominated actor, who has died aged 77 following a battle with pancreatic cancer.
In a statement to the Press Association on Saturday, Anwen said that it will be a "strange world" without her husband. She said that the Oscar-nominated star died at his home in Norfolk on Wednesday.
She hailed him as the "most gentlemanly of gentlemen".
"It is with deep sadness that I have to confirm that my husband, John Vincent Hurt, died on Wednesday January 25 2017 at home in Norfolk," she said.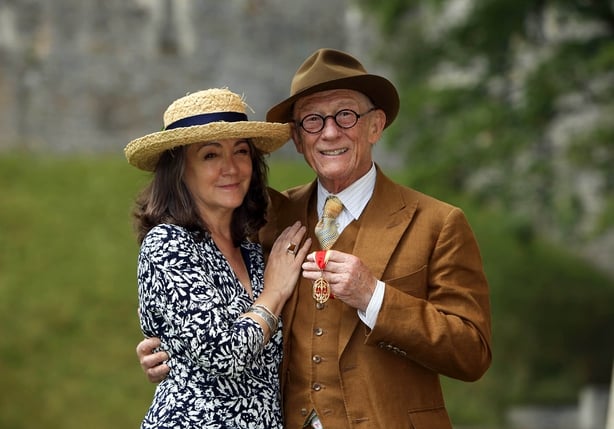 Hurt with his wife Anwen after being awarded a knighthood at Windsor Castle on July 17, 2015. 
"John was the most sublime of actors and the most gentlemanly of gentlemen with the greatest of hearts and the most generosity of spirit. He touched all our lives with joy and magic and it will be a strange world without him."
Speaking to RTÉ News, Michael Colgan, who directed Hurt in an acclaimed Gate Theatre production of Samuel Beckett's Krapp's Last Tape, said: "He was so intelligent. When I worked with him as a director, he was giving me more ideas than I was giving him because he was a great man of theatre, a great man of stage and a great man of film and television."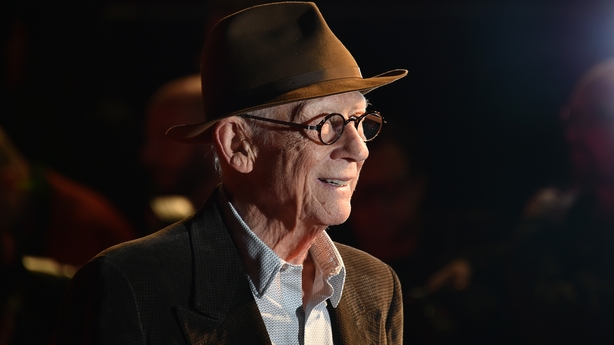 Film and theatre director Michael Colgan and JK Rowling have paid tribute to Hurt
Colgan added: "I enjoyed his company enormously. He was a bit old fashioned about things. He was old fashioned about the English language. He was old fashioned about dress and old fashioned about his correspondence - we used to write longhand to each other."
Hurt appeared in three films in the Harry Potter movie franchise and tweeting on Saturday, Harry Potter author JK Rowling said: "So very sad to hear that the immensely talented and deeply beloved John Hurt has died. My thoughts are with his family and friends."
We need your consent to load this rte-player contentWe use rte-player to manage extra content that can set cookies on your device and collect data about your activity. Please review their details and accept them to load the content.Manage Preferences
Theatre director Michael Colgan pays tribute to John Hurt
Stephen Fry tweeted: "Oh no. What terrible news. We've lost John Hurt as great on the stage, small screen and big. A great man & great friend of Norfolk & NCFC."
Childline founder and president Dame Esther Rantzen hailed the actor, who was a fundraiser for the children's charity, saying he had an "extraordinary career".
She said: "He understood it was a unique way for children to seek help. There was something in his own past which made him connect with vulnerable children - I believe it happened when he was in school.
We need your consent to load this YouTube contentWe use YouTube to manage extra content that can set cookies on your device and collect data about your activity. Please review their details and accept them to load the content.Manage Preferences
"From then on he never turned us down, he spoke at events for us, telling stories of some of the children we had helped, and took part in carol services for us."
"John Hurt was one of the most powerful, giving, and effortlessly real actors I've ever worked with, " said US actor Chris Evans. "Remarkable human being. U will be missed"
Sharon Stone tweeted: "God speed to John Hurt, a legendary actor and good human being."
Elijah Wood, who starred with Hurt in The Oxford Murders, said: ""Very sad to hear of John Hurt's passing. It was such an honour to have watched you work, sir."
In 1981, Hurt played Jesus in the Mel Brooks comedy A History of the World Part One and speaking on Saturday, Brooks said: "No one could have played The Elephant Man more memorably. He carried that film into cinematic immortality. He will be sorely missed."  
According to Internet Movie Data Base, Hurt was to play the role of British prime minister Neville Chamberlain in Darkest Hour, a Second World War film scheduled for release later this year.
The actor also starred in the movie adaptation of George Orwell's novel 1984 and won massive acclaim for his lead role in David Lynch's heartbreaking drama The Elephant Man in 1980.
Hurt lived in County Wicklow for five years and for two years in Bunclody, Co Wexford. He was particularly familiar to Irish audiences for his celebrated role as Bird O'Donnell in Jim Sheridan's film adaptation of the John B Keane play, The Field.
The actor gave a magisterial performance in Brian Friel's Afterplay in 2002 and was lauded universally for his eponymous role Krapp's Last Tape in 2013, both performed at Dublin's Gate Theatre.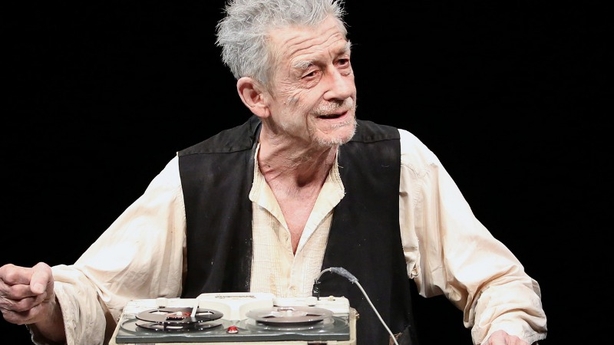 He was twice nominated for an Oscar, in the Best Supporting Actor category for his performance in the 1978 thriller Midnight Express as Max, a British man imprisoned in Turkey. His starring role in The Elephant Man also won Hurt a Best Lead Actor nomination.
The movie dramatised the true story of Joseph Merrick, a severely deformed man in late 19th century London. There were no less than 27 moving pieces in the face mask which Hurt wore for his depiction of Merrick and the actor spent nine hours a day in make-up.
In the 1979 film Alien, Hurt played the role of Kane, who dies when an alien creature dramatically bursts from his chest. A year later, the increasingly busy actor would be seen in Michael Cimino's ill-starred but intriguing Western, Heaven's Gate.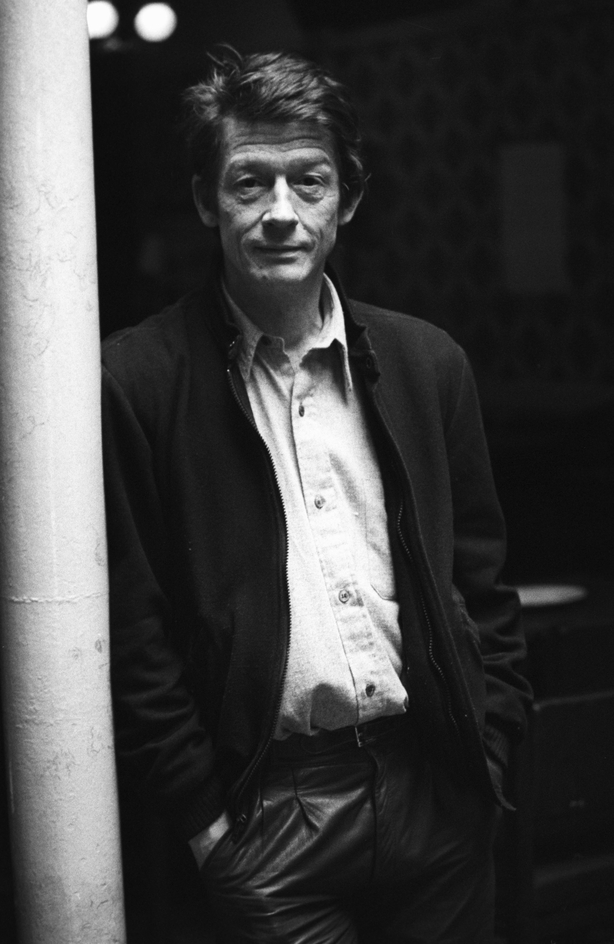 He received a BAFTA award for Midnight Express as well as a Golden Globe in the Best Actor in a Supporting Role category.
He was brilliant as the Svengali-like Stephen Ward in the Michael Caton-Jones' Scandal in 1989, which dramatised the Profumo affair, as played out in a faithfully evoked 1960s-era London.
Hurt played a village doctor in Greece in the 2001 film Captain Corelli's Mandolin. In 2009, and he reprised his Quentin Crisp role for An Englishman In New York, 34 years after his first portrayal of the flamboyant man in the made-for-TV film The Naked Civil Servant, first broadcast on ITV in 1975.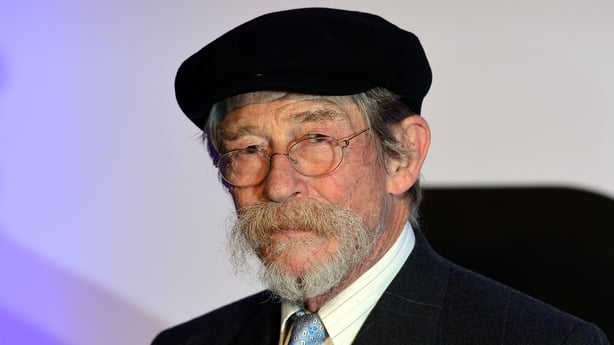 Born on January 22, 1940 in Chesterfield, central England, Hurt began his career as a drawing teacher. However, he switched careers and honed his instinct for acting, which would in time win him numerous accolades. He entered the Royal Academy of Dramatic Art (RADA) in London in the 1960s.
Hurt first came to public attention in A Man for All Seasons in 1966, and he also starred as Caligula in the TV series I, Claudius in 1976.
Hurt appeared in some 200 films, and was feted for roles in V for Vendetta, Tinker Tailor Soldier Spy, Indiana Jones and the Kingdom of The Crystal Skull and Hercules. He also played the War Doctor in British TV series Doctor Who.
The actor, who received a total of four BAFTAs, was knighted in 2014. "I like being Sir John," he said. "It works, doesn't it? Or John. The only thing that sticks in my craw is when people say 'Mr Hurt'. I tell them it's no longer correct."
Hurt married four times, his first marriage ending in the 1960s. In 1968 he embarked on a relationship with Marie Lise Volpeliere-Porrot, who was killed in a riding accident 15 years later.
He subsequently married the American actress Donna Peacock but they divorced after four years. He married his third wife, Jo Dalton, in 1990. They had two sons. The marriage ended in divorce in 1995. In 2005, he married Anwen Rees-Myers.
In a 2007 episode of the BBC genealogy series Who Do you Think You Are? Hurt explored his possible Irish roots. On the programme he said that he knew he was Irish when he arrived in Ireland to act at the Abbey Theatre. "The minute I put foot in Dublin, I said, 'Home,' the feeling was so immediate."
Family lore had suggested that his great-grandmother, Emma Stafford, was the illegitimate daughter of the Earl of Sligo and the actor set out to verify the story, visiting his brother, Michael, who was a Benedictine Monk at Glenstal.
Michael had a photograph of Stafford, who was a so-called Ward in Chancery, a means by which wealthy fathers commonly provided for illegitimate children.
We need your consent to load this YouTube contentWe use YouTube to manage extra content that can set cookies on your device and collect data about your activity. Please review their details and accept them to load the content.Manage Preferences
During a subsequent visit to the then Marquis of Sligo at Westport House, County Mayo, the actor learned that the only Marquis who might have been the right age to have fathered Emma was the 2nd Marquis, Howe Peter Browne.
However, the actor would learn towards the conclusion of the episode that all he actually shared with the Marquis of Sligo was the name Browne in family connections.
"I am not who I believed I was," he said, visibly crestfallen. "That really upsets me. I am not going to dance with pleasure to find out that one of the bankers in my life, my Irish identity, isn't true. Am I? When I went to Ireland, I felt it was home. It isn't."
For his final role, he played Father Richard McSorley in the recent Jacqueline Kennedy biopic Jackie and he also starred in the Sundance TV crime series The Last Panthers. He was forced to pull out of a play last July on the advice of his doctors. "It is therefore with great sadness and disappointment that I must withdraw," Hurt said at the time.
He will return to screens as Ralph, a successful screenwriter who is facing terminal illness in That Good Night, which takes its name from the poem by Dylan Thomas, Do Not Go Gentle in to That Good Night.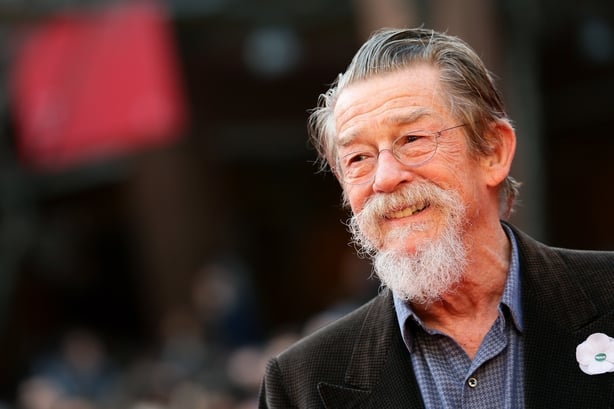 John Hurt pictured at the 8th Rome Film Festival in November 2013
He had completed filming for the role, described as "poignant" by producers, months before his death as he continued to work at a prodigious rate.