Bus Éireann's Acting Chief Executive Ray Hernan has told staff that the threat of insolvency within the next 18 months is very real, but that the loss-making Expressway service will continue to be a part of the organisation.
A report commissioned by Grant Thornton had recommended that Expressway be shut down, which could result in up to 516 redundancies, due to the severe financial challenges facing the company. 
However in a letter to staff issued this afternoon, Mr Hernan said the company is facing losses that are not sustainable and decisive action is required, with a change to the current business model.
He notes that although passenger growth on Bus Éireann services outperformed the public transport market in 2016, the company continued to increase its losses.
He said that the revised forecast for losses at the end of 2016 is now in the order of €8m - a trend which cannot continue.
Mr Hernan says the impact of opening the Public Service Obligation market to private tenders, intense competition on commercial routes, and EU requirements for tendering of contracts to increase competition means the company must become more efficient to hold and win future business.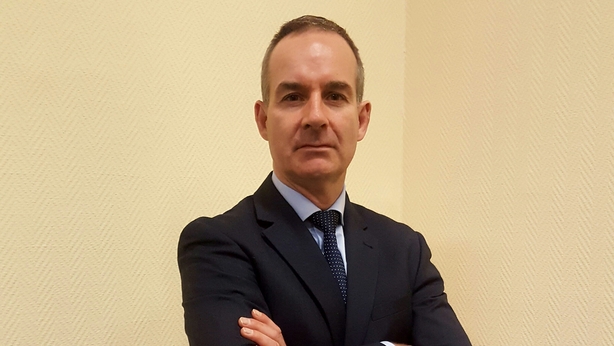 He says that while change is required across the entire company to address financial, solvency and competitiveness issues, the challenges faced by Expressway will only be resolved successfully by retaining this business as part of the overall company structure and making it more competitive. 
He confirms: "To be clear, Expressway is and will continue to be part of Bus Éireann".
Mr Hernan told staff that a combination of operational efficiencies and a sharp focus on all cost-drivers can achieve this.
He states that revenue generation will also remain a focus to enable the company to re-invest in the fleet, facilities and in the workforce.
He says certain initiatives that will form part of the final plan will be announced shortly, stressing that they  must be activated "without delay" to deliver immediate savings within current agreements.
Mr Hernan says that in addition, to improve efficiencies and cost effectiveness Bus Éireann will be writing to the unions seeking to negotiate on key issues, which will allow the company to compete more successfully on all future opportunities.
The Acting CEO acknowledges that the change management process will be challenging, saying: "I fully appreciate that this may create uncertainty and speculation but I will do everything in my control to minimise this for staff by providing regular updates on our progress."
He concludes by saying that since he joined the company, he has seen many opportunities to make the business stronger, and is confident that there is a secure future for Bus Éireann.
However he stresses that the company must adapt to customer needs and the competitive landscape.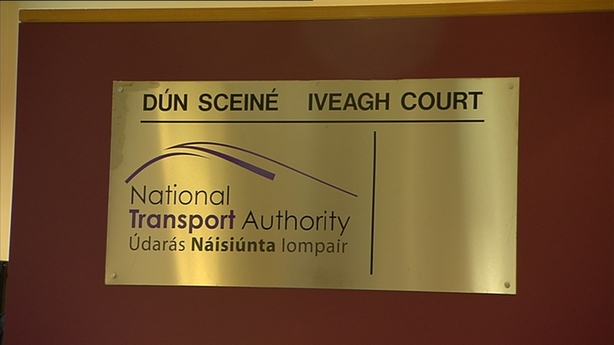 The National Transport Authority has rejected suggestions that its granting of commercial licences to bus operators has been to blame for difficulties experienced by Bus Eireann.
In a statement, NTA Director of Public Transport Services Tim Gaston said such claims "simply do not stand up to scrutiny" - adding that there had been some confusion in recent discourse about Bus Éireann.
He said: "The notion that there is saturation on the inter-city corridors served by Expressway services, and that the NTA grants licences to operators at the drop of a hat, is well wide of the mark."
Mr Gaston noted that since 2011, the NTA has rejected almost as many applications for licences on these key routes as they have granted.
He pointed out that Bus Éireann commercial services like Expressway, only account for 19% of all the company's passengers.
He stressed that 81% are on routes subsidised under the Public Service Obligation contract that the company has entered with the NTA - which are under no threat, with passenger numbers increasing by 5.5% last year.
He said that when the NTA assesses an application for a commercial licence, it looks at a range of considerations including likely passenger demand, as well as impact on existing and subsidised services.
Mr Gaston stated  that it has consistently been the case that where new licences are issued in these markets, overall passenger numbers have increased, in many cases, very significantly.
He said that between 2012 and 2015, total bus passenger numbers on the Cork Dublin Corridor increased by 61 per cent, while on the Limerick Dublin Corridor, they increased by 50%.
Mr Gaston said: "In other words, rather than saturating the market, what we have actually done is increase public transport capacity, and in so doing enabled many more journeys to be undertaken on the bus network."
He sought to reassure passengers that if some Expressway services are discontinued at local level, the NTA will step in and ensure that local demands for public transport are met - and will not leave any rural communities behind.
He said they would continue to discharge their responsibilities to deliver a safe, reliable and value for money public transport service without fear or favour.
He points out that NTA subvention for these services to Bus Eireann rose from €34m in 2014 to E40 million in 2016, with that figure likely to rise again in 2017.
He added that the 2017 NTA allocation of public transport subsidies to operators including Bus Eireann will rise from €236.6m in 2016 to €262.6m in 2017.
Minister for Transport Shane Ross issued a statement this evening saying he is "very aware of the understandable concerns that are arising in rural Ireland following speculative comments about Bus Éireann.
 
He said he is committed to the public transport system continuing to provide and develop services that are essential for local communities, which is "evidenced by the 11% increase secured for public transport services in 2017."
"Bus services are an integral part of our public transport system, particularly in rural Ireland", the minister said.
In the statement, Mr Ross noted that Bus Éireann will be engaging shortly with unions in relation to the proposals it is finalising to address the financial losses in its commercial Expressway service, and to restore the company to a sustainable future.
500 jobs at risk as Expressway closure recommended
The proposal in the report by consultants Grant Thornton commissioned by Bus Éireann in a bid to address mounting losses at the state-owned bus company suggested shutting down the loss-making Expressway service.
However, the consultants also warn that redundancy costs could potentially top €85m, with some senior employees in line for pay-offs of over €500,000. 
Management had already raised the prospect of hiving Expressway into a separate subsidiary with fewer staff on lower pay and conditions in a bid to face down competition from private operators. 
However, Grant Thornton said closing Expressway down completely could be the most viable option, as there are "limited strategic reasons" for the State to own a commercial bus business.
That move would result in the closure of ten existing depots with the loss of 516 jobs.
The most expensive redundancy proposals involved payment of seven weeks pay in addition to statutory redundancy with no cap.
The average payout would come to €166,000, with top managers entitled to around €500,000. 
Having lost €5.6m in 2015, €6m in 2016, and with losses for 2017 forecast at over €7m, it is questionable whether the company would have the resources for this level of redundancy payment. 
After closing Expressway, the remaining elements of Bus Éireann would still require significant restructuring.
Grant Thornton proposes that Bus Éireann should try to raise more money from public service routes and school bus transport.
It also recommends seeking more money from the Department of Social Protection for passengers entitled to free travel.
Sources have previously indicated that Bus Éireann may also have to consider closing or outsourcing certain routes - and said that given the urgency of the situation, the company wants to start implementing reforms by the end of February. 
That would generate significant political controversy and pressure on TDs - particularly in rural areas.
General Secretary of the National Bus and Rail Union Dermot O'Leary called on all stakeholders - including the NTA and the Department of Transport to get involved in talks aimed at saving services at the company.
He said it was a case of "chickens coming home to roost" because of the Government policy, implemented by the NTA, of granting licences to private bus operators.
SIPTU has called for immediate action by elected representatives to support the public bus network and its staff.
SIPTU sector organiser, Willie Noone, said: "Following widespread media reports about the contents of a report given by consultants Grant Thornton to Bus Éireann it would seem that management has now drawn up a plan that places the very existence of the company, the services it delivers and staff jobs in doubt.
"It is disgraceful that the contents of this report and resultant plan, which is causing great concern to employees, are being widely commented on while the trade unions who represent these workers have not been presented with any of their details."
Meanwhile, Minister for Agriculture Michael Creed said all parties need to sit down and work out a viable package for the company.
He said Bus Éireann was a critical service but that is haemorrhaging money and the tax payer cannot be the default to bail out companies in trouble.
We need your consent to load this rte-player contentWe use rte-player to manage extra content that can set cookies on your device and collect data about your activity. Please review their details and accept them to load the content.Manage Preferences