Evacuations from the last rebel-held pocket of Aleppo resumed earlier despite heavy snowfall, clearing a path for Syria's army to take full control of the devastated city.
The evacuations — which have seen thousands withdraw from the one-time opposition stronghold of east Aleppo — faced delays earlier, leaving hundreds hungry and cold waiting to escape.
But Syrian state television reported that after a 24-hour delay, 20 buses carrying "armed men and their families" had left for rebel territory to the west of the city.
Ahmad al-Dbis, who heads a team of doctors and volunteers coordinating evacuations, said a convoy of 20 buses had transported 1,500 people out of the last rebel pocket of Aleppo, including 20 wounded.
A spokesman for the Free Syrian Army rebel alliance said the evacuations would carry on into the night and had been slowed by bad weather.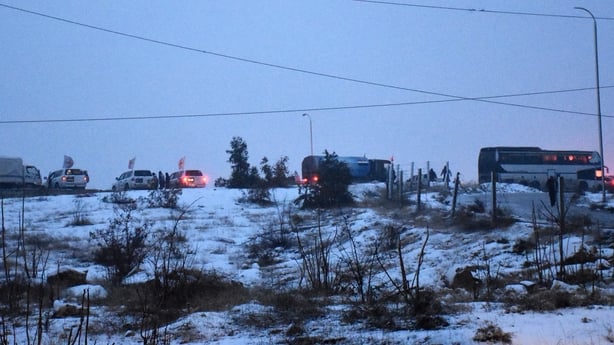 At least 25,000 people have left rebel districts of Aleppo since opposition fighters agreed last week to withdraw after years of fighting, according to the International Committee of the Red Cross, which is overseeing the operation.
The retreat from Aleppo — which had been divided into a rebel-held east and government-controlled west since 2012 — marks the biggest victory for President Bashar al-Assad's forces in nearly six years of civil war.
It follows a month-long army offensive and weeks of siege that killed hundreds and left rebels with less than 10 percent of the territory they once controlled in the city.
Brokered by regime ally Russia and opposition supporter Turkey, the evacuation plan has moved forward in fits and starts.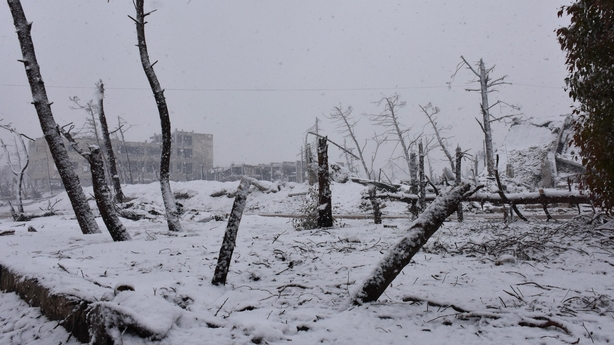 The delays today appeared to be connected with a parallel evacuation of residents taking place in the villages of Fuaa and Kafraya in northwestern Syria.
The two Shia-majority villages are under siege by the rebels, who are mainly Sunni Muslims.
Shia-dominated Iran, another key Assad ally, was reported to have insisted on the evacuations of Fuaa and Kafraya for the Aleppo withdrawal to go ahead.
Delays in the evacuations were reported there — after about 750 people had been able to leave in recent days — but later state television reported that four buses, and two ambulances carrying wounded, had been able to leave.
The evacuation of Aleppo's rebel sector is seen as a pivotal moment in a war that has killed more than 310,000 people and triggered a major humanitarian and refugee crisis.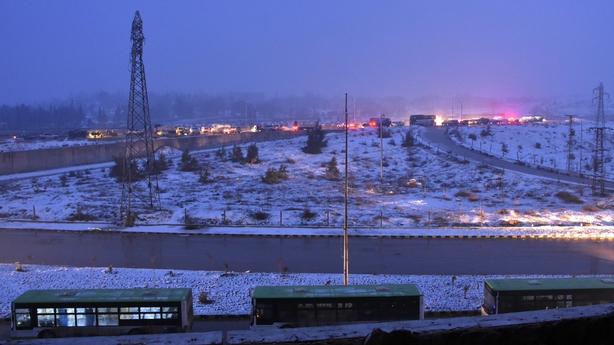 Russia, Iran, Turkey take lead
As well as handing a major victory to Assad, it has given fresh energy to international efforts to end the conflict.
Russia, Iran and Turkey agreed on Tuesday to guarantee Syria peace talks and backed expanding a ceasefire in the country, laying down their claim as the main powerbrokers in the conflict.
In a joint statement, Russian Foreign Minister Sergei Lavrov said the Aleppo evacuation should finish within "one or two days".
Repeated diplomatic attempts — including several rounds of peace talks in Geneva — have failed to resolve Syria's conflict, but UN envoy Staffan de Mistura has said he hopes to convene new negotiations in Geneva in February
The United States, another supporter of the opposition, has for years been a key player in the diplomatic efforts but has been largely excluded from involvement in the evacuation effort.
With President Barack Obama in his final weeks in office, Mr Lavrov yesterday praised the Turkey-Iran-Russia format on Syria as the "most effective" way forward.
In a rare show of international unity, the UN Security Council on Monday unanimously adopted a French-drafted resolution to monitor the Aleppo evacuations.
The government and other parties on the ground agreed to allow 20 observers to be sent to east Aleppo to monitor evacuations, UN spokesman Stephane Dujarric said, but it was unclear when they would be able to deploy.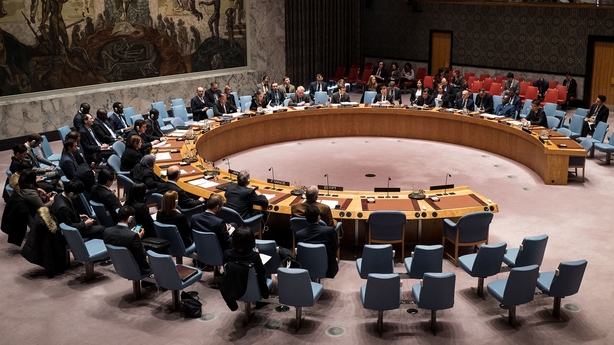 Meanwhile, seven-year-old Bana al-Abed, whose Twitter account gave a tragic description of the bombing of Aleppo in Syria, has met Turkish President Recep Tayyip Erdogan at his palace in Ankara.
Mr Erdogan received Bana and her family at his palace, the state-run Anadolu agency said.
President #Erdogan meets 7 year-old activist girl #Bana Alabed and her family from #Aleppo pic.twitter.com/kWrzqQqI04

— ANADOLU AGENCY (ENG) (@anadoluagency) December 21, 2016