At least five people were killed and 25 injured when a cargo train derailed and exploded in the northeastern Bulgarian village of Hitrino, demolishing around 20 buildings, police said.
At least three of the victims remain in critical condition and the number is likely to rise, authorities said.
Seven of the train's tanks, carrying propane-butane and propylene, derailed at the station of the village, hit electricity lines and exploded.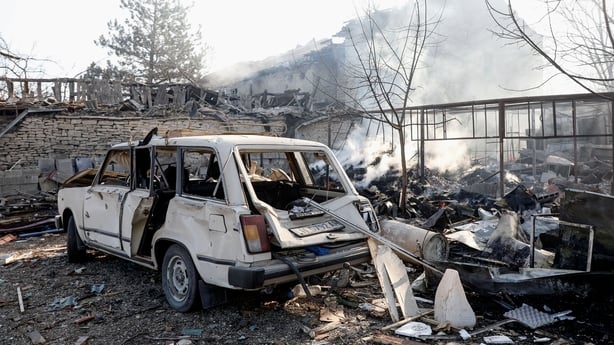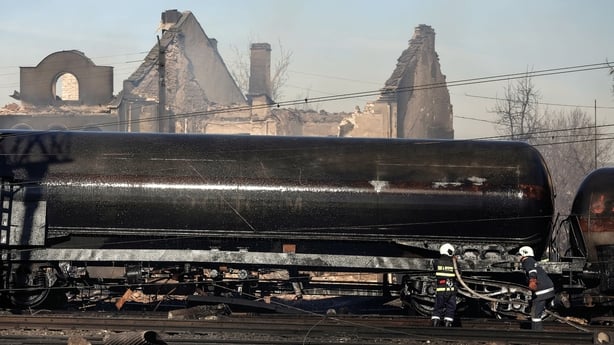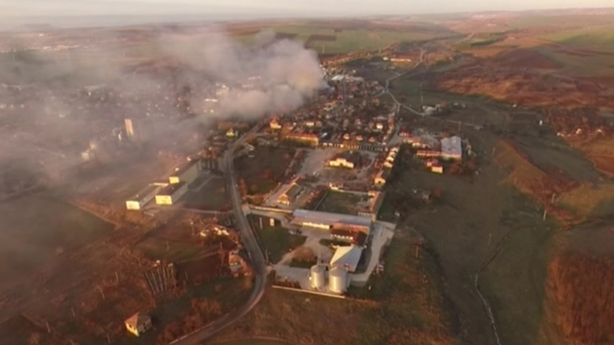 Bulgarian Prime Minister Boiko Borisov is travelling to the village, which is 280km northeast of Sofia and home to around 80 0people.
Mr Borisov appealed to Bulgarians in the northern city of Shumen to donate blood to the local hospital where the injured are being transported. 
Around 150 firemen are putting out the fire and searching for survivors.
Police said they are investigating the incident.