The owner of the final letter of surrender written by Pádraig Pearse during the 1916 Rising is to apply for an export licence after it failed to sell at auction.
The letter was withdrawn from a public auction this evening after failing to meet its reserve.
Bidding for the document reached €770,000 before it was withdrawn.
Adam's Auctioneers have said they will now begin discussions with the highest bidder for the item.
It is understood the bid was made from the United States.
The letter, written by Pearse on 30 April 1916, shortly before he surrendered to Brigadier General William Lowe, went under the hammer in Dublin with a guide of between €1m and €1.5m.
The letter's owner, described as non-Irish and a resident outside of Ireland, bought it in 2005 at a public auction for €800,000, to prevent it leaving the country at that time.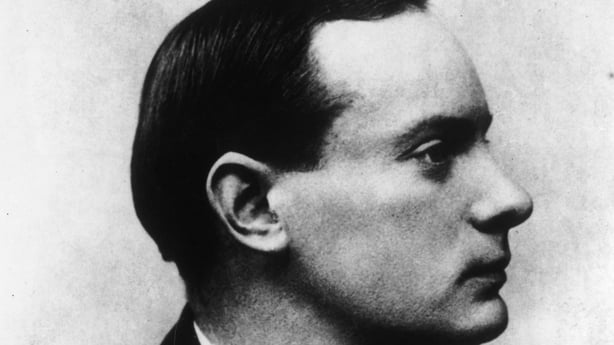 However, after the reserve was not met at today's auction the owner has requested that the auctioneers apply for an export licence.
Doing so amounts to formally notifying the Government that the document will be leaving Ireland.
In a statement Stuart Cole, a director at Adam's, said "the owner was saddened that the Government refused to bid for the document but now feels relieved of his obligations to keep the document in Ireland".
Minister of Arts, Heritage, Regional, Rural and Gaeltacht Affairs Heather Humphreys had confirmed the State would not be making an offer for the letter prior to the auction.
A spokesperson for Minister Humphreys said it was agreed that the amount being sought for the letter "would not be the best use of taxpayers' money" and that many cultural institutions here already hold a number of other letters written by Pearse during and after the Rising.