Licences to shoot the highly-protected Killarney red deer in the vicinity of Killarney National Park in Co Kerry are being sold to US hunters for "substantial sums", it has been claimed.
The practice has been criticised as "an abuse of our national heritage" by the main deer association.
In the past number of weeks, both the Minister for Heritage and management in the Killarney National Park have been given detailed reports of at least one instance where a Killarney red stag was shot by a hunter tourist, who said he paid thousands of euro to a commercial company for the experience.
The red stag was shot out of season when a permit issued to a landowner under strict conditions, was allegedly obtained by a commercial company, it is alleged.
The stag was shot on 7 October near the national park, and park management were warned that a second Killarney red stag was being lined up in the days following.
The US hunter, who was staying in Kenmare, paid €5,000 to a commercial company to shoot a "Kerry mountain red stag".
The hunter believed he was acting legally and, accompanied by the guide, shot the stag on private land.
The permit was issued to a local landowner who then nominated a hunter to cull the stags, and the allegation is the nominated hunter was a guide working for a commercial hunting company.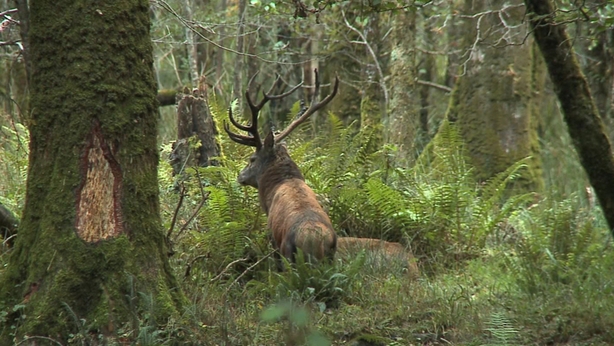 The Wild Deer Association, the national association for deer management and conservation, has now written to Minister Heather Humphreys, stating its opposition to "the sale and abuse of our heritage" and protected wildlife species.
The WDAI has called for all such permits for the culling of red stags in Co Kerry to be withdrawn.
The 6,000-year-old Killarney deer are a unique subspecies and of international importance.
From near extinction in the early 1970s, when numbers had fallen to just 60 animals, they have since recovered and are now estimated at somewhere between 600 and 700 animals.
Deer association writes to minister
In the first instance, the permit to shoot the highly-protected species should never have been issued to a non-department wildlife ranger, the WDAI has told the minister.
"There is no open season for culling red deer in Co Kerry," WDAI spokesman Damien Hannigan has said in a letter to the minister.
While they strongly support deer stalking and hunter tourism which is an important part of deer management, they are adamantly opposed to "the selling and abuse of our national heritage", Mr Hannigan said.
"While we sympathise and regularly offer advice and support to landowners who suffer genuine deer-crop damage, nor do we object to the promotion of tourism from hunting or shooting, we strongly oppose such abuse of your heritage and protected wildlife species," Mr Hannigan said in his letter to Ms Humphreys.
As well as seeking the withdrawal of all Killarney red deer shooting permits, his association is seeking a meeting with the minister on the issue.
Because of previous abuse "for financial gain" of licences to cull red deer, a commitment was given by the department that only department staff would be allowed shoot the red stags and hinds, when necessary to do so, Mr Hannigan has told the minister.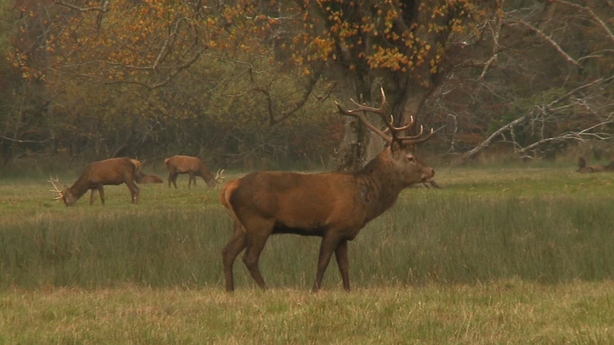 In 2010 following shootings of red stags by trophy hunters, there was public outrage and then minister John Gormley gave "an undertaking" that no section 42 permits would be granted for red deer in Co Kerry to non-department staff, Mr Hannigan said.
The WDAI has now called on park management and on the minister to withdraw all section 42 permits granted to landowners to cull red deer in Co Kerry.
Meanwhile, the department has confirmed that "a number of permits, on a case-by-case basis" have been issued to shoot red deer under strict conditions to landowners in the area to deal with crop damage.
"The hunting of both male and female red deer in Kerry is prohibited under the Open Seasons Order. However, there is a facility under the Wildlife Acts whereby landowners may apply to the department for a permission to cull deer where this is necessary outside the annual open seasons.
"These permissions offer a facility whereby a person can obtain a permit, on a case-by-case basis, to prevent serious damage caused by individual deer on specific lands. Permissions are only issued where there is evidence of such damage".
The department has issued a number of these permits this year to landowners in the Killarney area to control red deer.
In all cases the permits would state the number of red deer to be culled, usually a maximum of two deer per permit, the Department of Art, Heritage and the Gaeltacht said in a statement.
Minister Humphreys has acknowledged the letter from the WDAI but has not responded to a request for a meeting so far.