The former managing director of Irish Nationwide Michael Fingleton has demanded the Central Bank suspend an inquiry into the building society because of his health and due to ongoing litigation.
Mr Fingleton said he was now in his 80th year and under medical supervision.
He had lost a case in the High Court to block the inquiry, however, he is currently appealing that decision.
The former building society boss is one of five key management figures who ran Irish Nationwide, who have been accused of suspected breaches of the Central Bank Act at an inquiry hearing today.
The other accused are former chairman Michael Walsh, former company secretary Stan Purcell, former head of commercial lending Tom McMenamin and William Garfield McCollum, who headed Irish Nationwide's UK lending.
The Central Bank's inquiry chairperson Marian Shanley listed seven suspected breaches, which the probe is examining.
The suspected breaches relate to the way the building society allegedly failed to process loans in line with policies, allegedly failed to vary loans in line with policies, and allegedly failed to get valuations in line with policies.
They also relate to alleged failure to ensure commercial lending was in internal policies, alleged failure to ensure that reports on commercial lending were supplied to the board and that profit share agreements were in line with risk policies.
The inquiry heard Mr Walsh has made an application to terminate the hearing.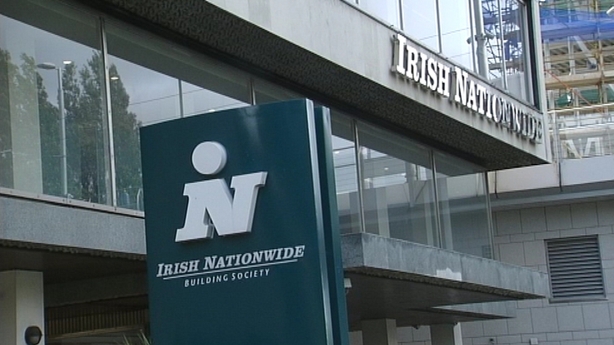 Mr McCollum and Mr Purcell have made no admission regarding the suspected breaches while Mr Fingleton, Mr Walsh and Mr McMenamin deny them.
Mr Fingleton and Mr Purcell attended the hearing today, while Mr Walsh has legal representatives present.
Mr Fingleton said the Central Bank should put at stay on its inquiry "until due process is conducted" and added the bank "wants to rush this before the appeal is heard."
He said the inquiry had a duty to protect those involved.
Mr Fingleton also said he was facing litigation from IBRC, which took over Irish Nationwide.
He said he was being pursued for €6 million.
However, Remy Farrell – representing the Central Bank's enforcement division – said these issues had been raised in the High Court where Mr Fingleton had lost his case.
Mr Fingleton also criticised the Central Bank's inquiry and said that 21 interviews conducted in advance of today's contained statements of allegations, some of which he considered "blatantly defamatory".
He said he would challenge "each and every one" of the statements.
Mr Fingleton, who is representing himself at the hearing, said that he must have the right to call witnesses.
He also attacked the emphasis of the inquiry to agree to expediency in its procedures.
He said "my rights should be protected that is paramount. It annoys me that expediency is not the issue here, it is fairness and justice."
However, Niamh Hyland SC, who appeared for the Central Bank's legal practitioners' team said there was no question of fair procedure being ignored.
The chairperson, Marian Shanley, said Mr Fingleton's request for a stay would be considered.
The first public hearings opened today in Blackhall Place in Dublin and the inquiry is due to sit again on 14 December.
The Irish Nationwide Building Society collapsed during the crash, requiring a taxpayer bailout of €5.4 billion.
The Central Bank has powers to impose sanctions of up to €500,000 on individuals.