US President-elect Donald Trump has said his administration will "do all it can" to help boost freedom and prosperity in Cuba after the death of Fidel Castro.
The former Cuban President Fidel Castro has died at the age of 90.
The announcement was made on Cuban state television this morning by his brother and Cuban President Raul Castro.
"At 10.29 at night, the chief commander of the Cuban revolution, Fidel Castro Ruz, died," he said, without giving a cause of death.

"Ever onward, to victory."
In a statement this afternoon, Mr Trump said: "Though the tragedies, deaths and pain caused by Fidel Castro cannot be erased, our administration will do all it can to ensure the Cuban people can finally begin their journey toward prosperity and liberty.
"While Cuba remains a totalitarian island, it is my hope that today marks a move away from the horrors endured for too long, and toward a future in which the wonderful Cuban people finally live in the freedom they so richly deserve," he said.
We need your consent to load this rte-player contentWe use rte-player to manage extra content that can set cookies on your device and collect data about your activity. Please review their details and accept them to load the content.Manage Preferences
It has been declared that there will be nine days of public mourning and Castro's ashes will be buried at a ceremony on 4 December in the historic city of Santiago de Cuba.
Raul said that his older brother was to be cremated later today.
From November 26 to December 4, "public activities and shows will cease, the national flag will fly at half mast on public buildings and military installations," a statement from the state executive said.
President Michael D Higgins has issued a statement commenting on his "great sadness" at Castro's passing. Mr Higgins said he "was of a generation of leaders that sought offer an alternative global economic and social order".
Mr Higgins added: "Fidel Castro will be remembered as a giant among global leaders whose view was not only one of freedom for his people but for all of the oppressed and excluded peoples on the planet."
President Higgins among world leaders paying tribute to Castro
Castro, the man who brought Communism to Cuba, was born into a large, prosperous family on the south east of the island on 13 August, 1926.
It was during his years as a student reading law that he became interested in politics.
He came to power in Cuba on New Year's Day 1959, having led a revolution to overthrow the Batista dictatorship.
The United States was one of the world's first countries to recognise the new administration but Castro's nationalisation of US interests and his close ties to the Soviet Union soon soured that relationship.
A CIA backed counter revolution in 1961, the infamous Bay of Pigs episode, ended in disaster for the Americans.
We need your consent to load this SoundCloud contentWe use SoundCloud to manage extra content that can set cookies on your device and collect data about your activity. Please review their details and accept them to load the content.Manage Preferences
A year later, a US spy plane secretly photographed nuclear missile sites being built by the Soviet Union on the island of Cuba.
For 13 days the world stood on the brink of nuclear war. The battle lines drawn during those dramatic events, froze in time.
A strict trade embargo saw Castro move closer to his Soviet ally. When the Union collapsed, Cuba's already fragile economy withered.
Universal education, almost guaranteed employment and quality health care were the Communist leader's great achievements. But there was no freedom of expression and Cubans paid a heavy price in economic hardship and political repression.
Then in 2008 after a period of ill health, Castro stood aside. His brother Raul took over the reins of power. A post Fidel Cuba has already witnessed significant change.
Castro was one of the great icons of his generation, a glamorous revolutionary, and the last warrior of the Cold War. However he leaves behind a complex legacy.
Fidel Castro is dead and the people gathered here in Little Havana in Miami are celebrating. #WEBN pic.twitter.com/aveuyMjtw7

— Javier Rodriguez (@WEBNtvRodriguez) November 26, 2016
The streets were quiet in Havana, but some residents reacted with sadness to the news, while in Miami, where many exiles from the Communist government live, a large crowd waving Cuban flags cheered, danced and banged on pots and pans, a video on social media showed.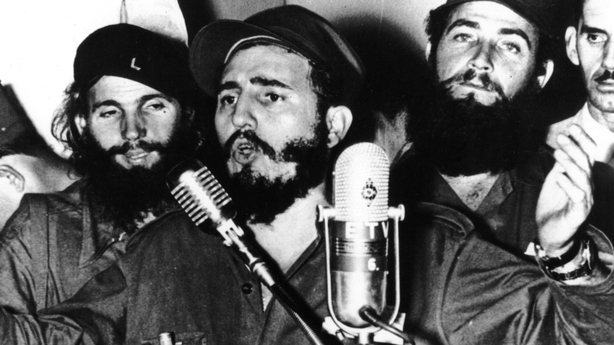 Key events in the life of Fidel Castro
1926: Born in the south-eastern Oriente Province of Cuba
1953: Imprisoned after leading an unsuccessful rising against Batista's regime
1955: Released from prison under an amnesty deal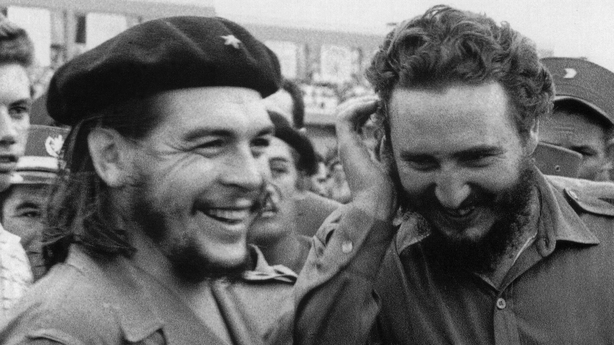 1956: With Che Guevara, begins a guerrilla war against the government
1959: Defeats Batista, sworn in as prime minister of Cuba
1961: Fights off CIA-sponsored Bay of Pigs invasion by Cuban exiles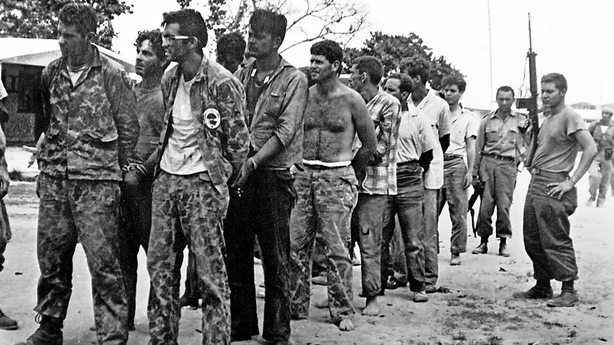 1962: Sparks Cuban missile crisis by agreeing that USSR can deploy nuclear missiles in Cuba
1963: Castro makes his first visit to the Soviet Union
1965: Castro founds the Communist Party of Cuba
1976: Elected president by Cuba's National Assembly
1992: Reaches an agreement with US over Cuban refugees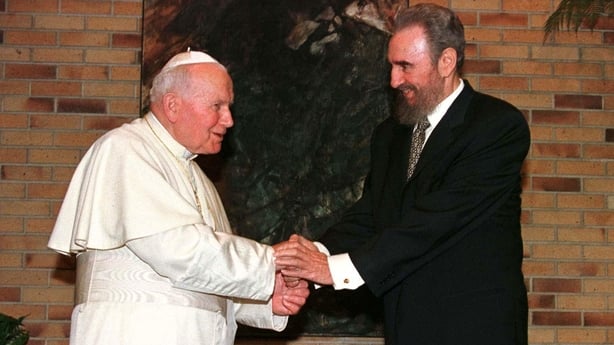 1998: Welcomes Pope John Paul II on his historic visit to Cuba
2006: Temporarily hands over reins to brother Raul due to health issues
2008: Fidel Castro officially stands down as president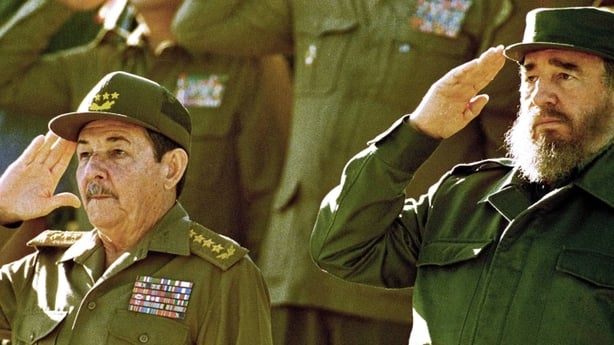 2011: Castro confirms he no longer holds any official title. Pens a series of columns over the following years
2014: Fidel remains out of sight as Raul Castro and US President Barack Obama announce the normalisation of relations
2015: US and Cuba reopen embassies in each other's capitals
2016: Fidel Castro dies aged 90, Raul Castro announces