The former master of the National Maternity Hospital has said he is not surprised to hear that up to a third of women who applied for a State compensation scheme for those who had undergone a symphysiotomy never had the procedure.
Dr Peter Boylan said he believed that many women who experienced problems following childbirth may have mistakenly believed they had undergone a symphysiotomy.
Speaking on RTÉ's Today with Sean O'Rourke, he said it was important to be sympathetic to women who had difficulties during childbirth, but it is important that problems are not incorrectly attributed.
Dr Boylan said where medical records are available, it is easy to prove whether or not the procedure was carried out, otherwise he said there was generally a log book kept in labour wards that recorded symphysiotomies.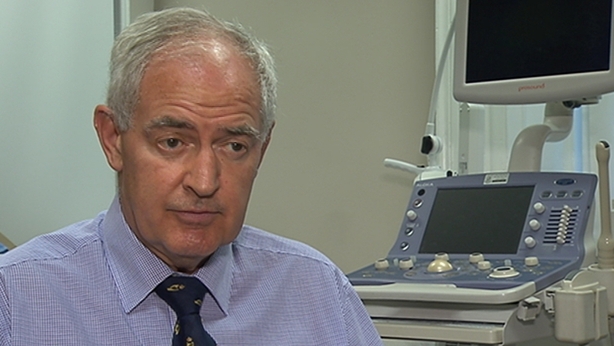 Some women, he said, incorrectly attributed old caesarean section scars to symphysiotomy scars - at the time C-sections were the alternative to symphysiotomy.
Minister for Health Simon Harris yesterday published a report on the scheme by Judge Maureen Harding Clark.
He said all of the women eligible to receive compensation had received their respective payments.
The scheme made awards of €50,000, €100,000 or €150,000 to 399 women and the majority of claimants were over 75 years of age.
The minister said he hoped that the conclusion of the process would help "to bring closure for the women involved and their families".
Following years of campaigning by symphysiotomy patients, their families and supporters, the Government established a redress scheme to compensate women who underwent the procedure between 1940 and 1990.
The symphysiotomy procedure involved cutting the pelvic bone to create more space during childbirth.
Long-term effects for most women included impaired walking, chronic pain and incontinence.


Dr Boylan also said the description of the procedure as "barbaric" implied that doctors and obstetricians who carried out the procedure were barbarians which, he said, was completely outrageous.
He added that doctors do their best at all times and medical advances mean procedures come and go.
Dr Boylan said that symphysiotomy can happen spontaneously and while the procedure is rarely used now, it was still used in rare and life-threatening situations.
Meanwhile, the Chairperson of the Survivors of Symphysiotomy has described the report into a State compensation scheme for symphysiotomy as "disappointing".
Marie O'Connor said that overall the report had glossed over all the difficulties with the compensation scheme, that the scheme was designed to protect the State and forced women to choose between financial compensation and taking action against those who carried out the procedures.
"It was based on no admission of wrong-doing and it forced women to chose between financial compensation and taking action against the perpetrators of these abusive operations."
She said that one of the messages in the report was that women were not really injured and doubt had been cast on them.
She said there were common injuries within the group, such as incontinence and problems walking.
Ms O'Connor said that it was very difficult for some women who were unable to locate their medical records, and there was a problem with records that intensified with the passing of time.