SIPTU has authorised ballots by unions members for industrial action and strike action on public service pay.
The decision comes following a meeting of the union's National Executive Council at Dublin's Liberty Hall.
In a statement, SIPTU said it had recommended the acceptance of austerity measures across the private and public service "throughout the very difficult years since the economic collapse of 2008".
However, SIPTU added that "we always made it clear that when circumstances changed we would take whatever action was necessary to re-take lost ground".
We need your consent to load this rte-player contentWe use rte-player to manage extra content that can set cookies on your device and collect data about your activity. Please review their details and accept them to load the content.Manage Preferences
SIPTU also said that the Lansdowne Road Agreement is no longer relevant to prevailing economic circumstances as "the rate of economic recovery has considerably exceeded that which was anticipated when it was negotiated".
As a result, mandates will be activated unless the Government issues an invitation to the Public Services Committee of the Irish Congress of Trade Unions to discuss better terms.
"Any such invitation should envisage the commencement of talks not later than 1st February," SIPTU said.
Balloting is to begin on Thursday 1 December.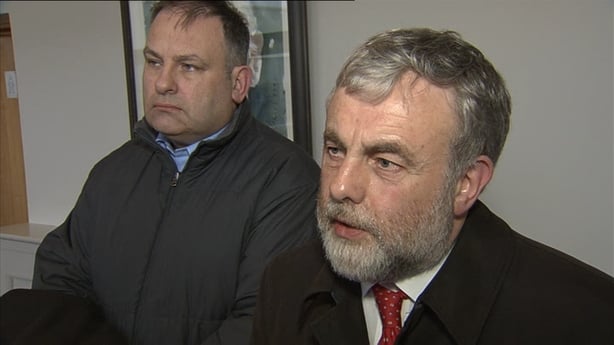 The LRA was negotiated to reverse pay and pension cuts for public service workers imposed since 2008. It extends the Haddington Road Agreement until 2018.
The Government has insisted it will not alter the timetable for pay restoration as set out in the LRA.
Earlier, SIPTU President Jack O'Connor had said that the union would consider a request from ICTU to postpone the ballot.
Speaking on RTÉ's Morning Ireland, Mr O'Connor said he believed a collective approach to talks was the best way forward.
"What I expect to happen today is that the decision to authorise the conduct of ballots will be ratified.
"I think there will be consideration of the request from the officers of the Public Services Committee of Congress.
"We have always made it clear that we strongly support a national agreement. It's the best way for every worker in the public service. You have far more leverage as part of 300,000 workers than trying to do it on your own and actually it's better for the country as well."
Mr O'Connor said the crisis was not caused by pay but by net foreign debt and said he did not know why wages could not go back to 2008 levels.
It comes after public service unions gave the Government two weeks to consider whether it will enter into pay talks early in 2017.
Following a meeting in Belfast yesterday, the Public Services Committee of ICTU said it had decided unanimously that it would be best to handle pay issues on a collective basis.
However, it warned that if unions handled their concerns on an individual basis, there would almost certainly be industrial action.
Minister for Public Expenditure and Reform Paschal Donohoe said a collective approach is the only way to deal with pay claims.
He also said the best way to deal with public sector pay is through engagement within the LRA.
A number of union leaders have spoken publicly about the need for faster pay restoration though no formal pay claim has been lodged.
The ICTU Public Service Committee decided unanimously to stick with a collective approach to negotiating with the Government on pay.
A spokesperson for IMPACT described the Labour Court recommendation on garda pay as "changing fundamentally" the situation for all workers seeking pay restoration.
Bernard Harbor said there is some urgency for the Government to give the signal to public sector workers that they are not worse off inside the LRA.
Ibec calls for benefits of improved economy to be shared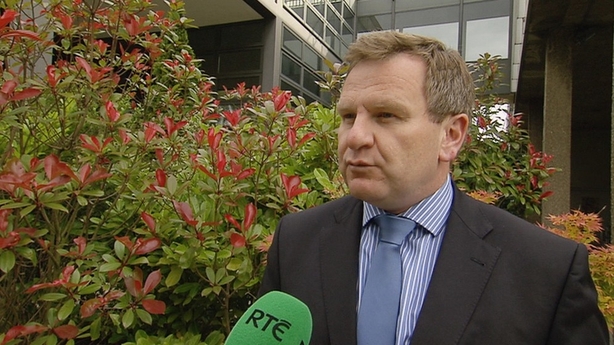 Ibec CEO Danny McCoy has said an improvement in the economy has to mean that everyone benefits, not just public sector workers.
Speaking on RTÉ's News At One, he said the economy is performing better so it is appropriate that the LRA is moved forward, but that it has to be seen in the context of the pressures the economy is facing now.
He said there would be a problem if the conversation was devoid of the challenges that the economy is still facing and that there are other stakeholders in the economy who have legitimate expectations around tax cuts, delivery of service and the need for investment.
"I think there is a totality of improved economic circumstances that have to work for everyone, not just for public sector workers."
He said he does not think the full restoration of pay would be possible given the limitations under EU fiscal rules, but added that there are ways around the current restrictions, for capital investment by use of public private partnerships.
He said it is in everybody's interest to have a more coordinated approach to how pay determination is handled.
Mr McCoy added that in the private sector there have been pay increases over the past few years.
"Companies who are not giving pay increases, it's because they can't afford them."