The operating theatre department at a Dublin maternity hospital has been declared not fit for purpose following an inspection by the State's health watchdog.
The unannounced inspection at the Coombe Women and Infants University Hospital found that the infrastructure of the department "did not comply with international standards, HIQA standards, or basic best practice guidelines for surgical facilities".
Two of the operating rooms were opened in 1967 and a further two were added in 1995.
The inspection, which was carried out by the Health Quality and Information Authority on 16 August, found that windows and doors in ancillary rooms were open as were doors to an operating room allowing unfiltered air from outside to circulate.
The department's design meant that operating rooms, preparation and scrub up areas were not physically separated and surfaces, blinds, light fixtures and floor coverings "did not facilitate effective cleaning".
The report also found that there was a substantial amount of exposed pipe work and electrical wiring on ceilings and along walls and sterile supplies were being stored inappropriately within operating rooms and in an anaesthetic room.
It found that facilities for staff were not sufficient to cater for the number of people working in the department.
HIQA said that the hospital's management team has confirmed that it plans to address the risks identified and that upgrade and extension proposals for the department had been approved by the Health Service Executive.
The inspection said that overall the department environment and patient equipment was generally clean and good hygiene practices were noted, but some improvements were needed.
The report said that decontamination facilities for the reprocessing of flexible endoscopes in the department were not in line with good practice guidelines and standards and cleaning was carried out in a "dirty" utility room, while disinfection took place in an area that could only be accessed through one of the operating rooms.
In a statement this afternoon, the Coombe Hospital said it endorses HIQA's key finding that risks in respect of operating theatre infrastructure cannot be addressed without major capital investment.
It acknowledges that the implementation of a major re-development will contribute to the quality and standards of service delivered in the Theatre Department.
It went on to say that patient safety "is central to the care provided" at the hospital and for some considerable time, senior management has had extensive, ongoing engagement with the HSE concerning essential upgrading of the Theatre Department and a detailed business case for this work was submitted to the HSE earlier this year.
Speaking on RTÉ's News At One, the Master of the Coombe said she fully agrees with HIQA's finding, adding hospital management had already identified that the hospital's theatres were not fit for purpose.
Dr Sharon Sheehan said the business case for upgrading the theatre has been approved, but funding has not yet been secured.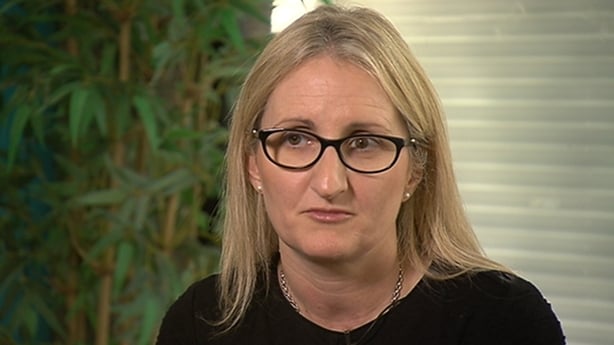 She said the hospital has sought €15m to build two new operating theatres and to refurbish four others.
Dr Sheehan said the problems addressed by HIQA are not a quick fix and a rebuild is necessary, adding that staff and management know there is a problem and are extra vigilant in monitoring and keeping areas clean.