Two Swedish officials have left the Ecuadorian embassy in London where Julian Assange was being interviewed about a sex allegation.
The pair left at around 1.30pm this afternoon without making any comment.
A number of police officers held back members of the media so the two women could walk straight to a waiting car.
Earlier Ingrid Isgren faced a battery of photographers as she stepped out of a car and walked up the steps to the front door of the embassy in Knightsbridge.
She made no comment and was expected to remain for the duration of the questioning, which was being carried out by an Ecuadorian government official.
Mr Assange has been granted political asylum by Ecuador and has been living inside the embassy for more than four years.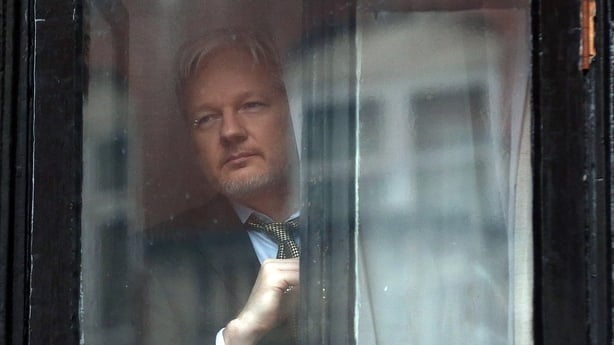 He believes that if he leaves the embassy he will be extradited to the United States for questioning over the activities of WikiLeaks.
He denies the allegation against him and has been offering to be interviewed at the embassy.
Chief prosecutor Ms Isgren earlier said that providing Mr Assange gave his consent, a DNA sample would also be taken.
The results of the interview will be reported from Ecuador to the Swedish prosecutors in a written statement.
After this report, the prosecutors will take a view on the continuation of the investigation.
Swedish prosecutors arrive to question #Julian Assange pic.twitter.com/E4wbsJqInn

— Fiona Mitchell (@mitchefi) November 14, 2016
Swedish police inspector Cecilia Redell was also due to be present.
Ecuador ambassador Carlos Ortiz and one of Mr Assange's lawyers, Per Samuelson, were at the embassy for the interview.
A small group of supporters stood opposite the embassy, holding up banners calling for the WikiLeaks founder to be freed.
A statement on behalf of the Swedish prosecutors said: "As the investigation is ongoing, it is subject to confidentiality. This confidentiality also applies according to Ecuadorian legislation for the investigative measures conducted at the embassy. Therefore, the prosecutors cannot provide information concerning details of the investigation after the interview."
Swedish Director of Prosecution Marianne Ny, who is responsible for the investigation, said: "I welcome the fact that the investigation can now move forward via an interview with the suspect."