Two people have died after a powerful 7.8 magnitude earthquake and a series of aftershocks shook New Zealand.
"We don't have any indications at the moment to believe it [death toll] will rise, but we can't rule that out," Prime Minister John Key told reporters in Wellington, adding that details of the casualties were still being confirmed.
Mr Key said a military helicopter was being dispatched to the coastal tourist town of Kaikoura, near the epicentre of the quake, some 91kms north-northeast of Christchurch in the South Island. 
"It was the most significant shock I can remember in Wellington," Mr Key said. "There will be quite major costs around roads and infrastructure."
Power was out and phone lines down in many areas of the country, while roads were blocked by landslips.
But a tsunami warning that led to mass evacuations was downgraded after large swells hit Wellington, in the North Island, and Christchurch, the South Island's largest city.
The first tremor, just 15kms deep, struck the island nation after midnight local time, jolting many from their sleep and raising memories of the 6.3 magnitude Christchurch quake in 2011, which killed 185 people.
New Zealand's Geonet measured this earthquake at a magnitude of 7.5.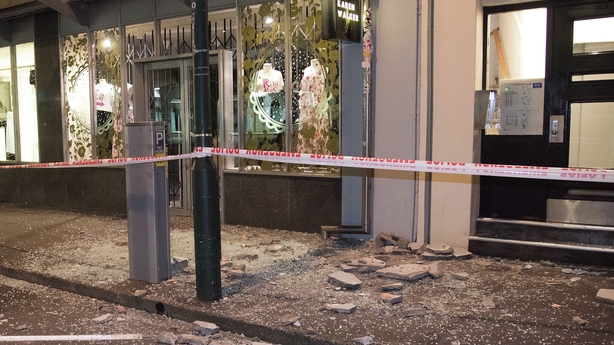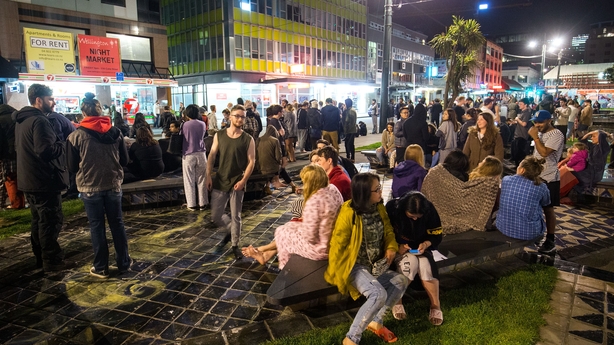 New Zealand lies in the seismically active 'Ring of Fire', a 40,000 kilometre arc of volcanoes and oceanic trenches that partly encircles the Pacific Ocean. Around 90% of the world's earthquakes occur within this region.
St John Ambulance said it was sending helicopters carrying medical and rescue personnel to the coastal tourist town of Kaikoura. It is completely cut off and officials said there are reports of a collapsed building.
In Wellington, there was gridlock on the roads to Mount Victoria, a hill with a lookout over the low-lying coastal city, as residents headed for higher ground.
"I'm just sort of parked by the side of the road and I think people are trying to go to sleep the same as I am," Wellington resident Howard Warner said after evacuating his seaside house.
In Christchurch, where tsunami sirens continued intermittently, three evacuation centres were accepting residents. Police set up roadblocks to prevent people from returning to lower-lying coastal areas.
Pictures shared on social media showed buckled roads, smashed glass and goods toppled from shelves in shops in Wellington and the upper South Island.
We need your consent to load this rte-player contentWe use rte-player to manage extra content that can set cookies on your device and collect data about your activity. Please review their details and accept them to load the content.Manage Preferences