Five staff at a children's special care unit in Co Limerick suffered serious assaults over a number of months this year and considerable damage was caused to Tusla property, according to a report by the Health Information and Quality Authority.
The watchdog found that despite the violence, the service was providing adequate care for children within an environment that required further restriction to ensure safety.
Coovagh House is one of three children's special care units in the country and was accommodating three 11 to 17-year-old residents at the time of last August's unannounced inspection. It has a capacity for four.
Special care units are purpose-built secure locked facilities, managed by the Child and Family Agency, Tusla to accommodate children and young people whose behaviour is deemed by the courts to put them "at a real and substantive risk to (their) health, safety, development or welfare".
They are also deemed unlikely to receive special care or protection without a court order to place them there. The minimum stay is three months and the average is six months.
This latest HIQA inspection found that five staff at Coovagh House - which is situated on the grounds of St Joseph's Psychiatric Hospital, in Limerick city - suffered serious assaults over a number of months and weeks before the end of August and considerable damage was caused to property.
The inspection report states that assaulted staff were on short-term leave, rendering "staffing levels inadequate at times to ensure (residents') safety". The violence also put some rooms out of commission.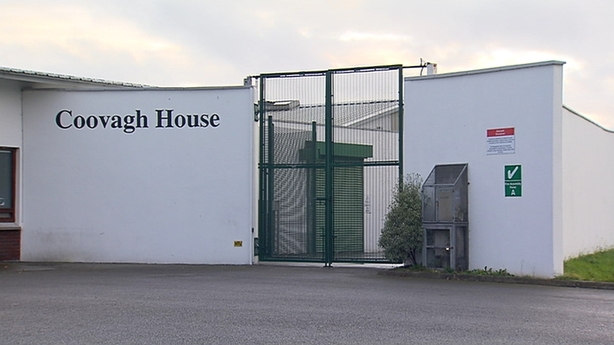 One of the residents presented with significant difficulties that were not known to any of the professionals involved at the time of admission.
Inspectors also found that two children were being accommodated in single occupancy arrangements due to the level of risk that each presented to the other.
This impacted on the third child's access to other areas within the unit. The arrangement also impacted on access by all three to appropriate indoor and outdoor recreational areas, the report says.
Two children reported that they were bored, with very little to do and records showed that choices available to one child in particular were limited.
24 complaints were made by five children since the last inspection 15 months earlier.
However the inspectors found that the central complaints log did not indicate that they had been reviewed on a regular basis to establish recurring trends.
During the same 15 months, 35 concerns were reported to social work departments, most of them relating to alleged incidents outside the unit.
There had been 23 incidents of absconding, 51 of physical intervention, 49 of "single separation" and 39 of "structured time away".
Gardaí were called on five occasions to support staff in the management of challenging behaviour.
In the same 15-month period, two concerns related to staff and two others to alleged mistreatment by a child by gardaí.
The living environment was found not to be fit for the purpose of providing safe and effective care.
It was not stimulating, furnishings were minimal and the centre required the services of an external cleaning company to ensure safe infection control practices.
Some medication administration practices were deemed unsafe and the prescription for one child was illegible and, when transcribed by staff, "it was given the incorrect name".
However, the report states that "children's rights were respected and they had appropriate contact with advocacy services, social workers and legal representatives".
The report's findings are contained in a published action plan which HIQA says Tusla is required to address.