The head of the Irish Congress of Trade Unions has said that the Lansdowne Road Agreement "is no longer viable".
Speaking to RTÉ News, ICTU General Secretary Patricia King said the agreement was "fractured" by the Government and talks need to begin immediately on a new pay deal.
"They agreed more favourable terms with a group who are outside and never part of the Lansdowne Road Agreement," she said.
Ms King said the Government has no choice if it wants to stay in collective agreement other than restarting negotiations on a new pay deal.
The other option, according to Ms King, is to deal with a "free for all" where unions will separately seek pay increases.
Ms King said she expects to get an actual date for the restart of those discussions in the coming weeks.
Today another union, the Technical Engineering and Electrical Union, added its voice to calls for the Lansdowne Road Agreement to be scrapped.
Ahead of its conference in Portlaoise tonight, TEEU General Secretary Paddy Kavanagh said the Lansdowne Road Agreement is no longer fit for purpose.
He said the union will tomorrow put an emergency motion to members, calling on ICTU to immediately seek talks with the Government for a new deal and a full restoration of pay.
Meanwhile, Minister for Public Expenditure and Reform Paschal Donohoe has said that there is no more money that what has previously been stated for increases in public pay.
Speaking on RTÉ Six One, Mr Donohoe said €290m has been provided for in next year's budget, adding that "everything we do has to be in the parameters."
He said Government cannot change this figure without having significant consequences on plans to improve public services, or without having an impact on tax commitments.
He said the recommendation made by the Labour Court in relation to An Garda Síochána does have far reaching consequences and this is why he is currently engaging with unions.
The minister said he takes a different view from ICTU on the LRA being no longer viable, but agrees there should be a collective agreement.
He said the Public Service Pay Commission will be reporting next year and he will enter into negotiations with unions on the successor to Lansdowne Road following this report.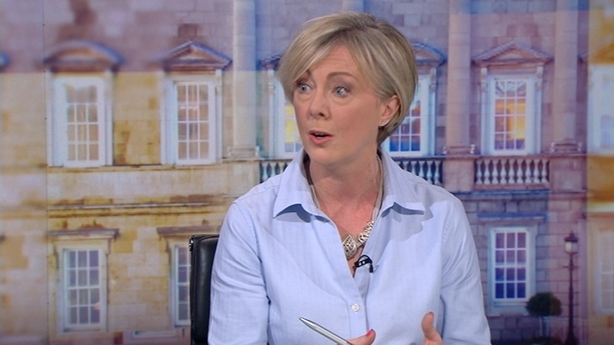 Meanwhile, Government Chief Whip Regina Doherty has said "nobody is going to respond to" ultimatums over SIPTU's call for pay talks.
Yesterday, SIPTU President Jack O'Connor said the union will authorise ballots for action among its 60,000 public service members unless an early date is set for the opening of talks on pay and related matters.
Ms Doherty said SIPTU's position has to be respected but it was "a pity" that a time frame was put on the issue.
Speaking on RTÉ's News at One, she said a Cabinet discussion regarding a summit on pay restoration by February had not yet been held but she was sure Cabinet would discuss it next week.
"Nobody is going to respond to demands. We all need to work together and I think that's the spirit of partnership that is very evident in everything Jack O'Connor does and I very much hope that will carry on from here," Ms Doherty said.
Unions should not 'leapfrog' ahead, says Ibec chief
Speaking on RTÉ's Morning Ireland earlier, Ibec Chief Executive Danny McCoy said while it is not unreasonable for SIPTU to seek pay restoration, this needs to be considered "in the totality" of how the economy is doing.
Mr McCoy said the Public Sector Pay Commission needs to compare pay and conditions in the public sector with those in the private sector.
He said while it may be "inevitable" to bring forward pay restoration, unions should not "leapfrog" ahead with individual actions.
Mr McCoy added that risks associated with Brexit and the election of Donald Trump in the United States need to be factored into any agreements made with workers.
He also said the Government has limited resources, needs to continue investments and should only restore pay in an "orderly" manner.
Yesterday Mr O'Connor said SIPTU "utterly reject the assertion that there is no money and that it is a choice between pay increases and services for the public".
He added that he wanted the Government to immediately invite the Public Service Committee of the Irish Congress of Trade Unions for the opening of talks to renegotiate the Lansdowne Road Agreement that should begin not later than 1 February 2017.
Calleary calls for collective approach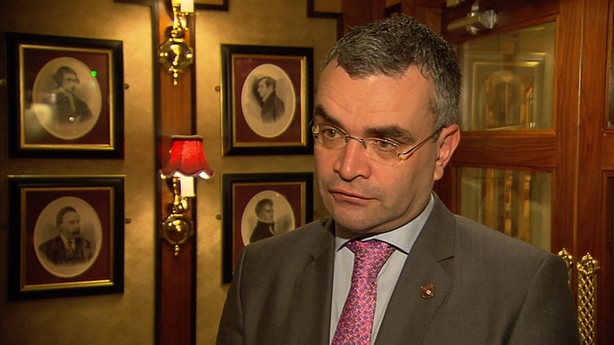 Fianna Fáil's spokesperson on public expenditure has said there needs to be a collective approach where unions deal with the Government together.
Dara Calleary said there was always going to be a new round of talks in 2017 as the Lansdowne Road Agreement is completed in 2018.
However, Mr Calleary disagreed with Ibec's stance that the private sector has to be part of any round of pay talks.
"I think the pay talks are between the Government and between the public service unions," he said.
"The Public Service Pay Commission, which will provide the background analysis for the pay talks, have an input from Ibec and organisations from the various bodies."
Mr Calleary also said the lack of a timetable for this commission has led to the current situation, calling on the Government to address it more seriously.
The Co Mayo TD said that the vacuum that currently exists around public pay would not have been as large if the Minister for Public Expenditure, Paschal Donohoe, had established the commission over the summer.
Meanwhile, the Sinn Féin vice president has said there needs to be an agreed pathway to public service pay restoration, adding that low and middle income earners need to be prioritised.
Speaking on RTÉ's Drivetime, Mary Lou McDonald said that the issue of pay equalisation also needs to be dealt with, saying it is causing deep discontent.
Ms McDonald said that talks between the Government and the ICTU need to happen "very, very quickly" in order to avoid a long winter of bitter disputes.
"There is an absolute immediacy about all of this and the Minister and the Government are not doing anybody any favours, including themselves if they drag their heels. What's in everybody's interests means talks and that means them happening very, very quickly," said Ms McDonald.