Hundreds of schools will remain closed tomorrow following the mid-term break after talks between the Association of Secondary Teachers in Ireland and the Department of Education concluded for the day without a breakthrough.
Talks have been taking place in an attempt to resolve the union's dispute over pay for supervision duties and equal pay for more recently qualified teachers.
However, the talks concluded this evening without a breakthrough. Hundreds of secondary schools will now remain closed tomorrow as ASTI teachers withdraw from the supervision of students.
The ASTI said it is regrettable that tomorrow's planned withdrawal from supervision and substitution will go ahead despite the union's participation in talks.
The union said that no progress has been made on key issues.
We need your consent to load this rte-player contentWe use rte-player to manage extra content that can set cookies on your device and collect data about your activity. Please review their details and accept them to load the content.Manage Preferences
Teachers who are members of the ASTI will turn up for work as normal tomorrow but will not engage in supervision and substitution duties.
As a result, the schools in question will close on health and safety grounds.
The ASTI said it will continue to maintain contacts with the Department of Education tomorrow and in the coming days with a view to resolving the issues.
In a statement, the Department of Education said that it has "communicated on multiple occasions, and reiterated today to ASTI, that there is a deal on the table, including immediate payment for supervision and substitution, a 15-22% increase in pay for newly qualified teachers and quicker access to permanent, full-time jobs for newer teachers".
Minister for Education and Skills Richard Bruton said: "I am very disappointed that ASTI have decided to proceed with their action tomorrow. This will cause huge disruption for 200,000 students, and their parents, with particular stress caused for those in exam years.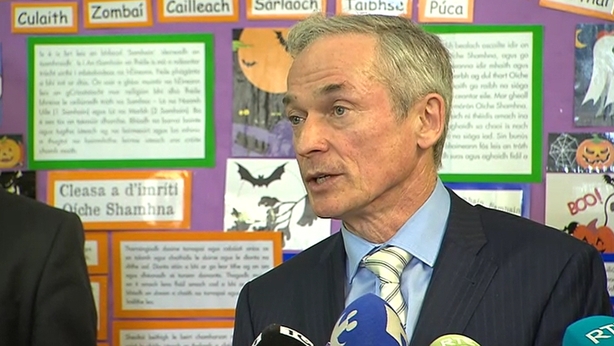 "ASTI have effectively decided to close hundreds of schools indefinitely, as a result of a dispute which essentially relates to one hour a week of additional duties.
"Tomorrow's withdrawal from supervision and substitution duties, and consequent closure by ASTI of hundreds of schools, is explicitly not about new entrants pay, but about the Croke Park Hours - one extra hour each week for the 33 weeks of the school year," said Mr Bruton.
"There is a good deal on the table, and I would again urge ASTI to consider it seriously, so that we can end this dispute and limit the disruption to parents and students," added Mr Bruton.
The Department of Education has said that ASTI teachers would be paid immediately if they sign up to the Lansdowne Road Agreement.
The Lansdowne Road Agreement was negotiated to reverse pay and pension cuts for public service workers imposed since 2008. It extends the Haddington Road Agreement until 2018.
The General Secretary of the Joint Managerial Body John Curtis said: "We very much regret that talks between the Department of Education and Skills and the ASTI have concluded without agreement and that so many of our schools are not in a position to re-open tomorrow.
"Schools cannot open because of the health and safety implications of the withdrawal of ASTI members from supervision and substitution duties in our schools.
"This is unfair to thousands of students and their families who will be affected. We urge both sides to continue talking and to come to a resolution for the sake of all involved. We must get our schools open and our students back to their normal school routines as quickly as possible," added Mr Curtis.
Meanwhile, Independent TD Maureen O'Sullivan has said school closures should have been pre-empted.
Speaking on RTÉ's The Week in Politics, she said an exception should be made for Leaving Cert students.