Nigerian troops have rescued another of the missing Chibok schoolgirls seized by Boko Haram Islamists during an operation near the border with Cameroon, a spokesman said.
The girl, who was found along with her baby son, was one of the more than 200 schoolgirls taken by the Islamist group from their hostels in the remote town of Chibok in April 2014.
News of her rescue came barely one month after 21 other Chibok girls were released by Boko Haram.
The Bring Back Our Girls lobby group confirmed the release.
"We are happy with the news... We have confirmed the name of the freed girl to be among those on our data base," BBOG campaigner Aisha Yesufu said.
"Our hope is that the government will work towards an early release of the remaining girls so that we can bring this sad episode to a close," she added.
The 21 Chibok girls released last month were freed following negotiations between the Nigerian government and Boko Haram brokered by the International Committee of the Red Cross and the Swiss government.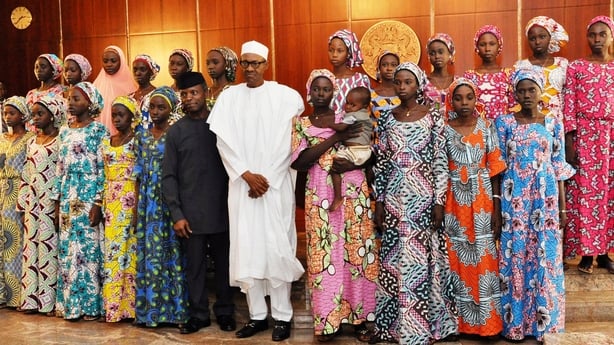 Local residents in the town of Barki where the 21 were freed said they were exchanged with four Boko Haram prisoners, but the government denied this.
The government said at the time it had received a commitment from Boko Haram to secure the release of 83 other girls believed to be from Chibok being held by a different factions of the extremist group.
The insurgency in Nigeria's mainly-Muslim north has killed at least 20,000 people and made more than 2.6 million homeless since 2009.